Factory lamps autumn 2020
our new finds, pictures from our work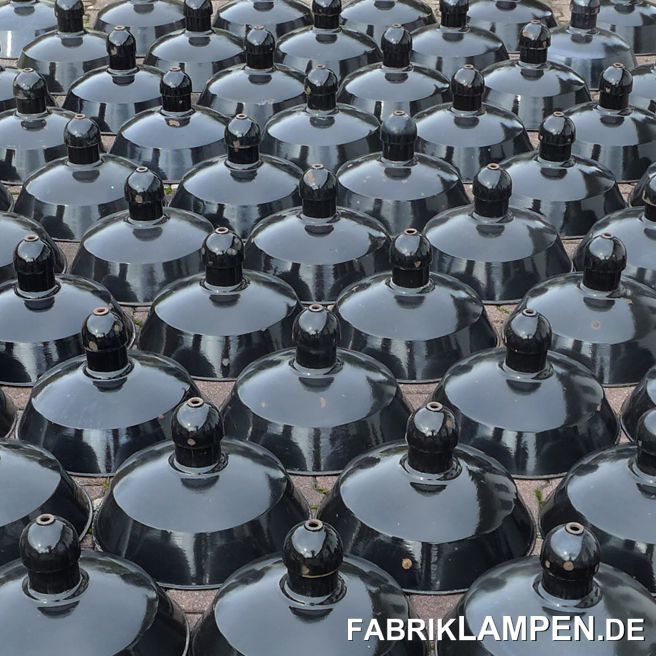 We get old factory lamps often – we cannot report on all the items that we receive. But sometimes there are finds that are more interesting than the usual ones. We report about them here from time to time.
We recently found some interesting items again: we were able to acquire around 200 old factory lamps from the roof of a factory building in Breslau.
60 black enamel lamps and another 140 black lamps, where the shades are lacquered, were stored up there. The lamps date from the 1930s and were dismantled a few decades ago and stowed in the roof structure. An increasingly rare find – these lamps can hardly be found from the time.
The painted factory lamps
The lamps are made in Germany. In addition to the enamelled lights, many manufacturers also offered lacquered shades, which were more affordable. At the same time, the same shape was also made enameled.
The painted factory lamps naturally show massive signs of age – so all shades are unique. With the weathered umbrellas, absolutely individual and unique lighting effects can be produced. These umbrellas are something for real loft and industry fans who value authenticity and individuality.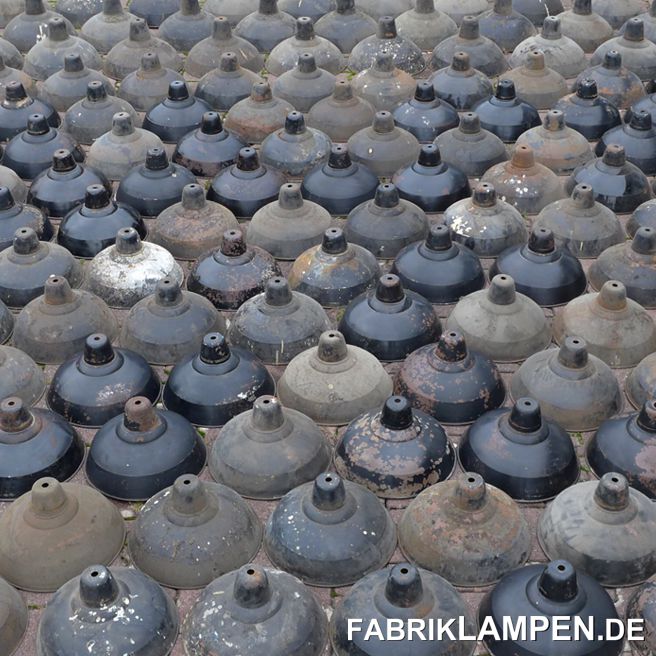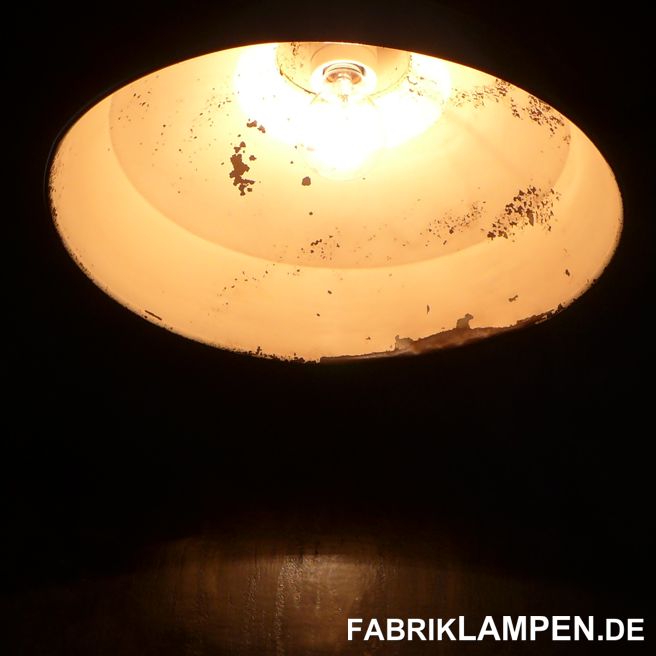 The enamel lamps
The old enamel lamps are also special: the connection has a thread where you could previously adjust the height of the sockets individually with the help of longer threaded tubes. In the vast majority of lamps, the sockets were (and are) permanently installed. Here you can adjust the height of the socket individually with the help of the thread and thus optimize the beam angle and thus the light cone. Of course, the socket stays where it is because it is screwed down. The position of the shade can be adjusted along the threaded tube. We can also offer this version.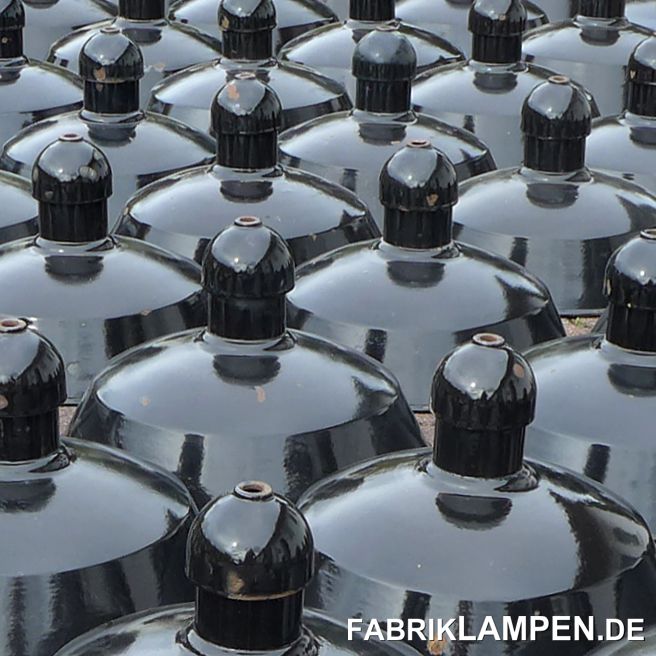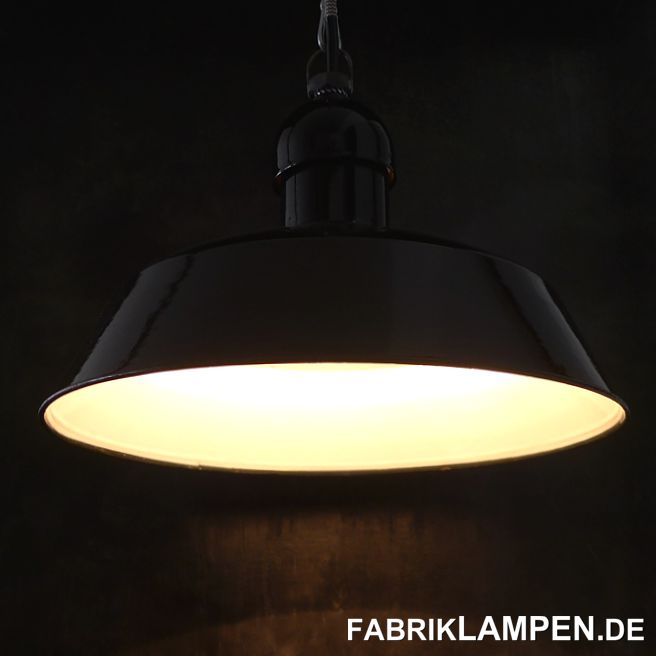 An old workshop cabinet
A little change in everyday life: even an old workshop cabinet has got a new life with us. We found it in a badly rocked condition and completely restored it: now he's ready for the next hundred years.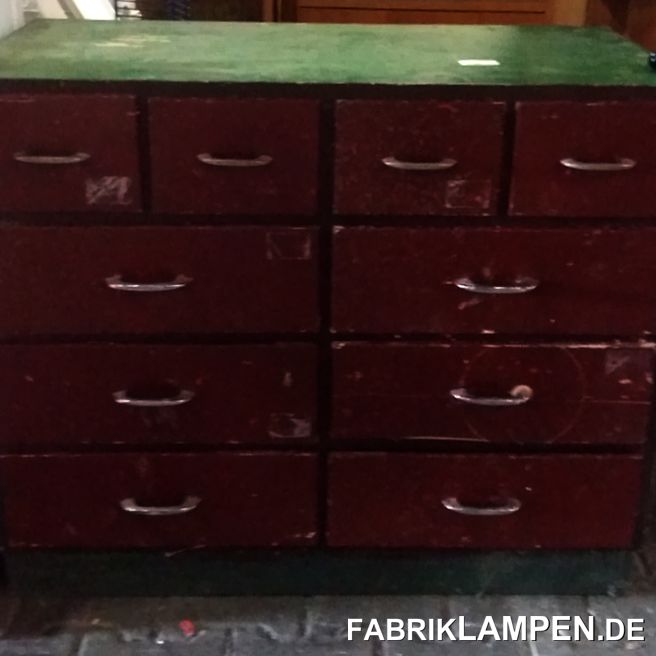 Published on 31.10.2020