Old factory lamps in use. References:
We have had an interest in old factory lamps for many years. The website fabriklampen.de has been in place since 2012. In recent years, numerous private customers, and hundreds of commercial customers have chosen our industrial lamps. We regularly work with architectural bureaus, interior designers and electricians to realise projects, both large and small, some with just a few lamps and some with more than 100 old, individual factory lamps.
The majority of projects we have had the pleasure of working on are in the gastronomy industry (restaurants, cafés, coffee roasters, chocolatiers, pizzerias, pâtisseries, bakeries, breweries, vineyards, bars). Alongside the many businesses and bureaus, our customers also include surgeries, hotels, a dance school, car showrooms, workshop, vintage car exhibits, the Champions Hockey League, Technisches Museum Wien, fitness rooms, creative and advertising agencies, kitchen studios and trade fair construction companies. We are primarily active in Germany, Austria and Switzerland, but our lamps hang throughout Europe from Scandinavia through to Italy, as well as in America, Asia and Australia.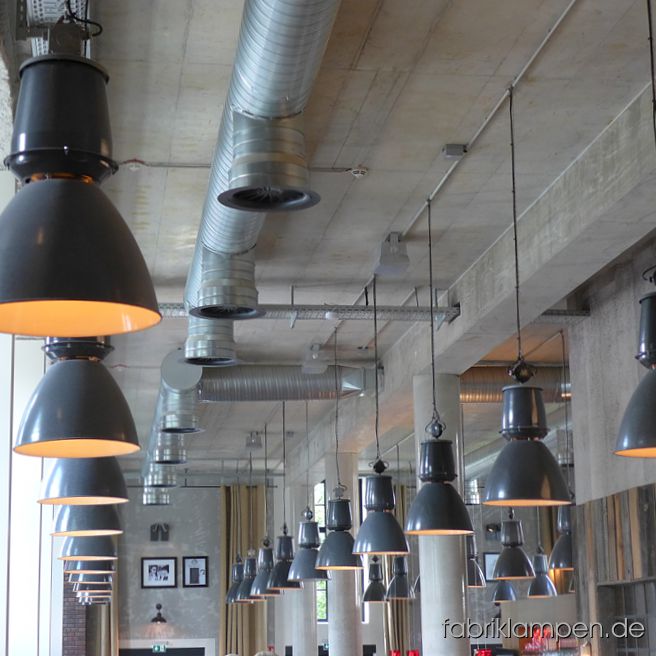 Some of the projects have been a real joy to work on:
Our old industrial lights are frequently used as part of theatre sets:
Semperoper Dresden: one show, 2013
Staatsoperette Dresden: two shows, 2016, 2017 (María de Buenos Aires)
Teatro Real, Madrid: two shows, 2014, 2016
Theater Heilbronn: King Lear, 2014
Konzert Theater Bern (2016, 2019)
Bayerische Staatsoper (2020)
Opernhaus Zürich (2021)
Bayreuther Festspiele (2022)
Theater Frankfurt: Glaube Liebe Hoffnung, 2014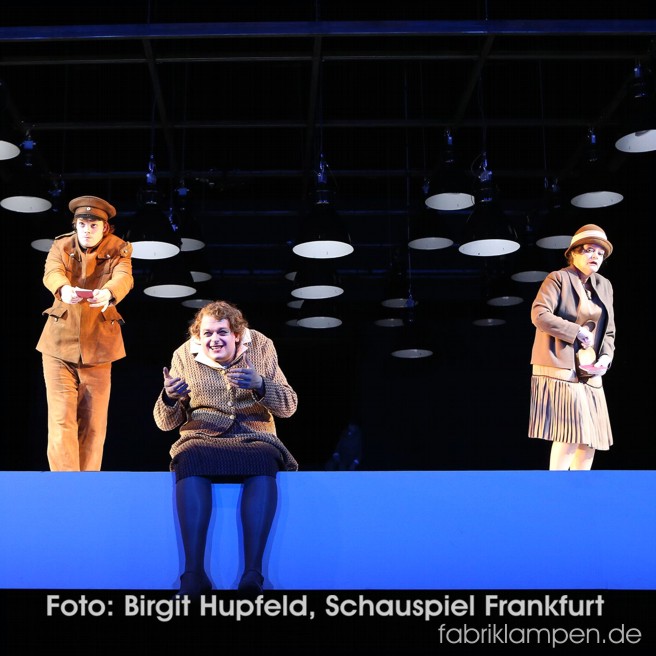 Movies in 2021:
Babylon Berlin, Season 4: old industrial lamps for the shooting
Steven Spielberg – Tom Hanks (Producers): Masters of the air – 74 old factory lamps for the production in England
Other wonderful projects:
Furniture manufacturer: Team7: Flagship store in Wels, stores in Munich and Stuttgart, trade fair stands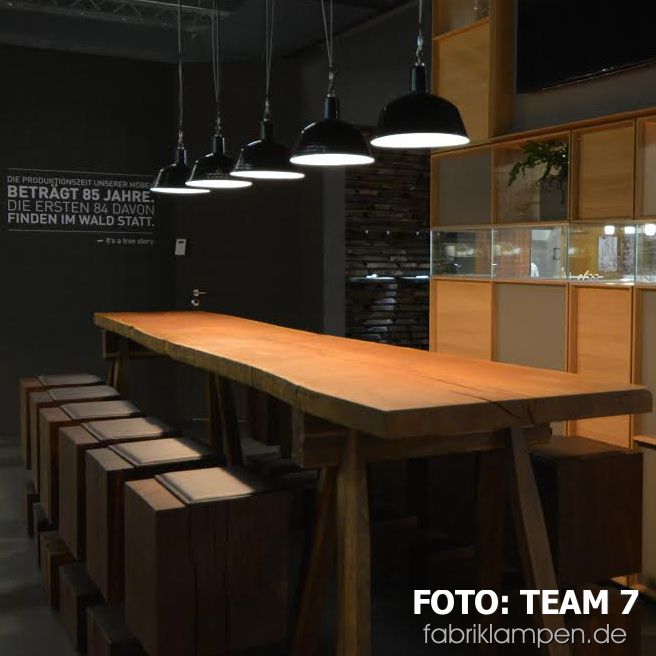 Guitar maker: Framus & Warwick Music Hall Since I myself play bass, working with Warwick will always be a fantastic memory.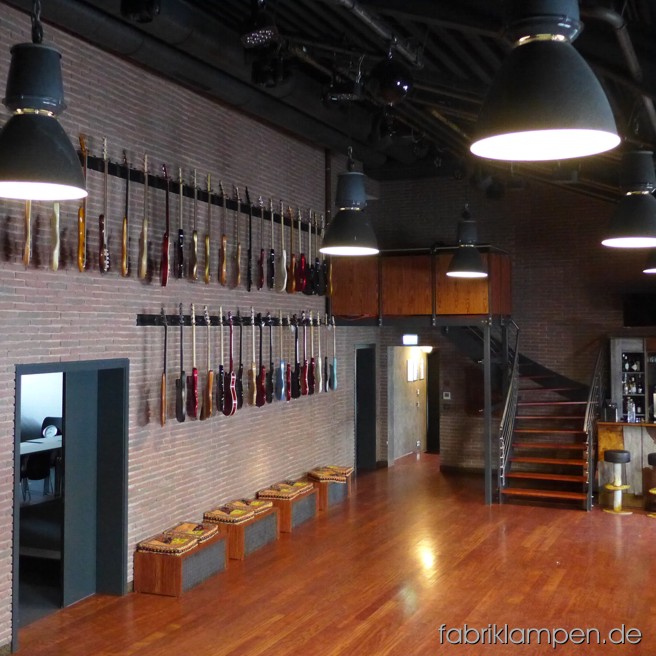 Art: Giacometti exhibition in the Leopold-Museum in Vienna (October 2014 – January 2015) – It was a great honour for us.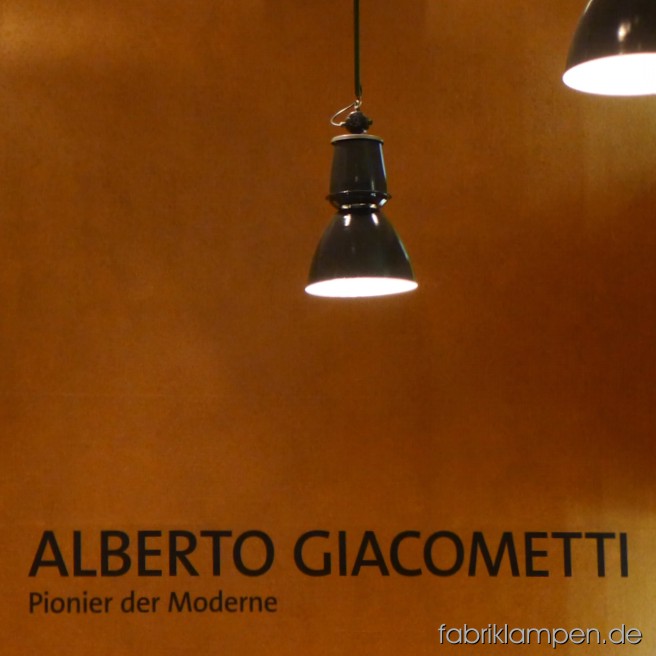 Our large industrial lamps can be seen above the ring in television transmissions and on ran.de (since 2015).
Old enamelled lamps illuminate the start of life with a midwife and accompany the end of life at a funeral parlour.