Christmas 2021 with fabriklampen.de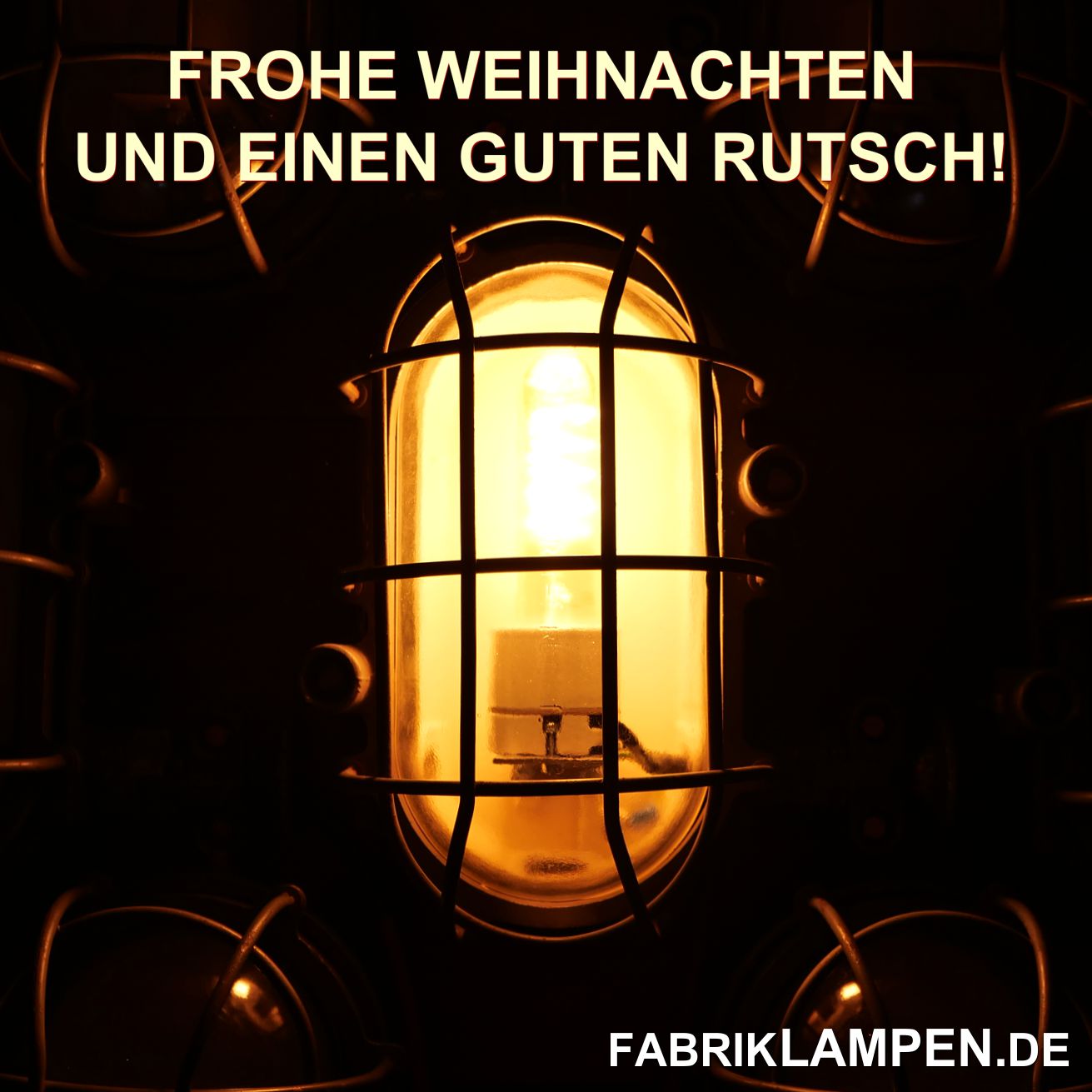 We wish our visitors a Merry Christmas and a Happy New Year!
Of course, we are also working hard these days. Not only supplies go out, some nice items also come in, such as these black industrial lamps. The lamps in front have a long neck and therefore look elegant. The cast steel headboard gives the pitch black factory lamps a real loft feel. In the background there are also black lamps, these are among the enamel lamps that have the most industrial charm: The lettering, the locking mechanism between the shade and the neck, the cooling holes on the neck and the aluminum head parts make these lamps unique. The lamps are generally in good condition (we don't buy rusted out lamps), after restoration they will bring joy to their new owners again for many decades.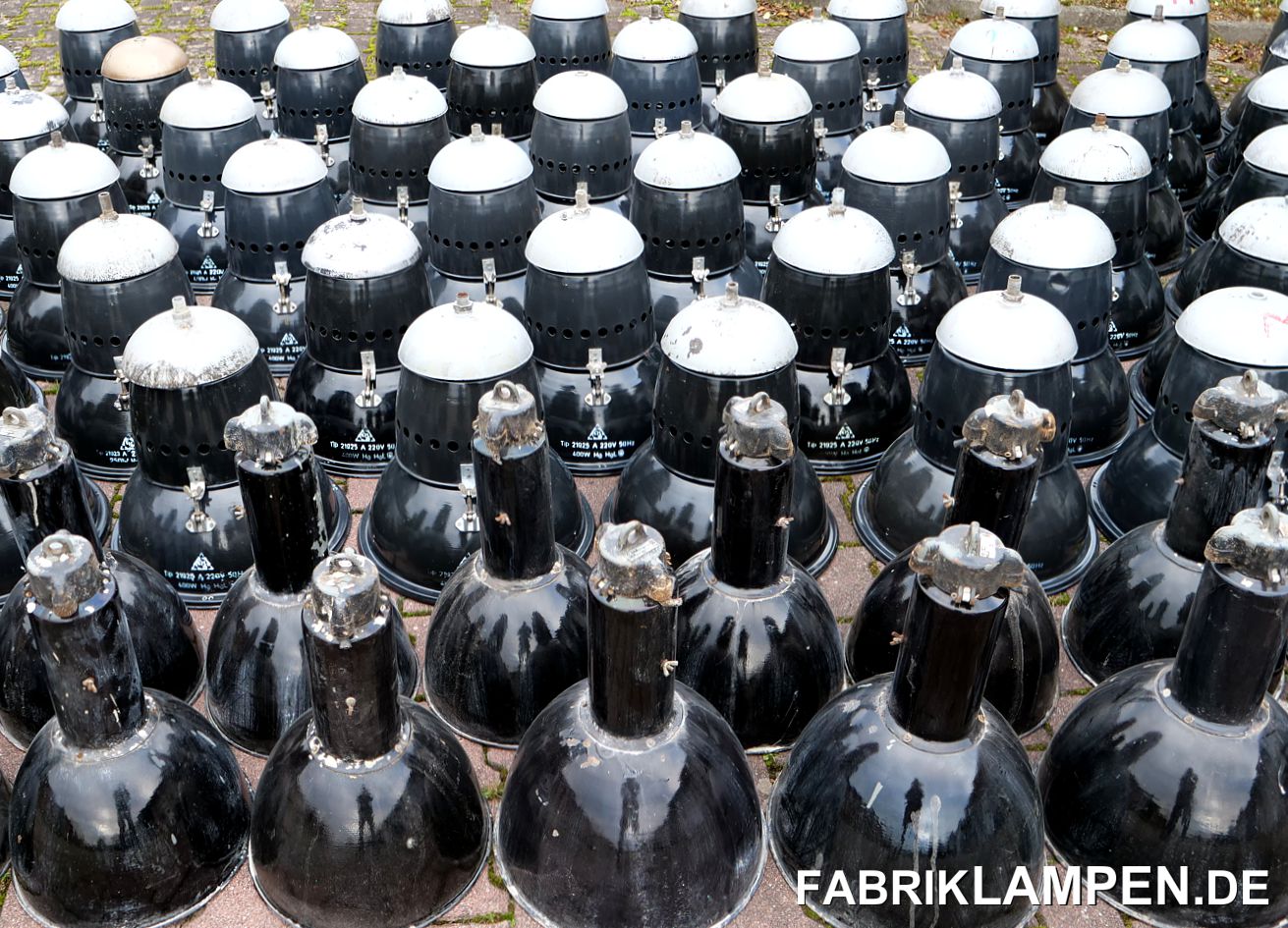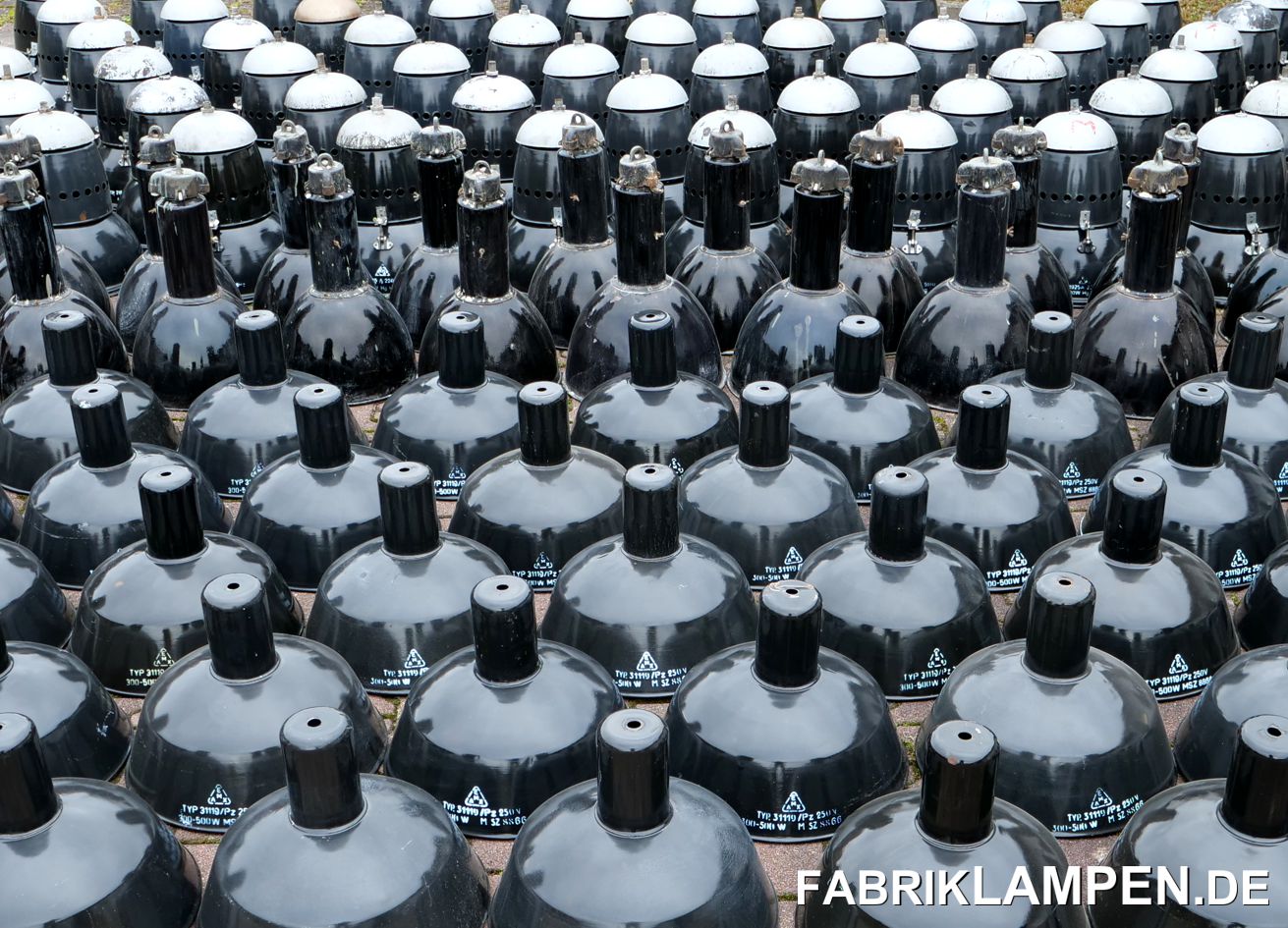 In the foreground you can see classic enamel lamps, which are very nicely preserved. Such items are found more and more rarely today. Perfect dimensions, timeless shape and the inscription make these lamps a real eye-catcher.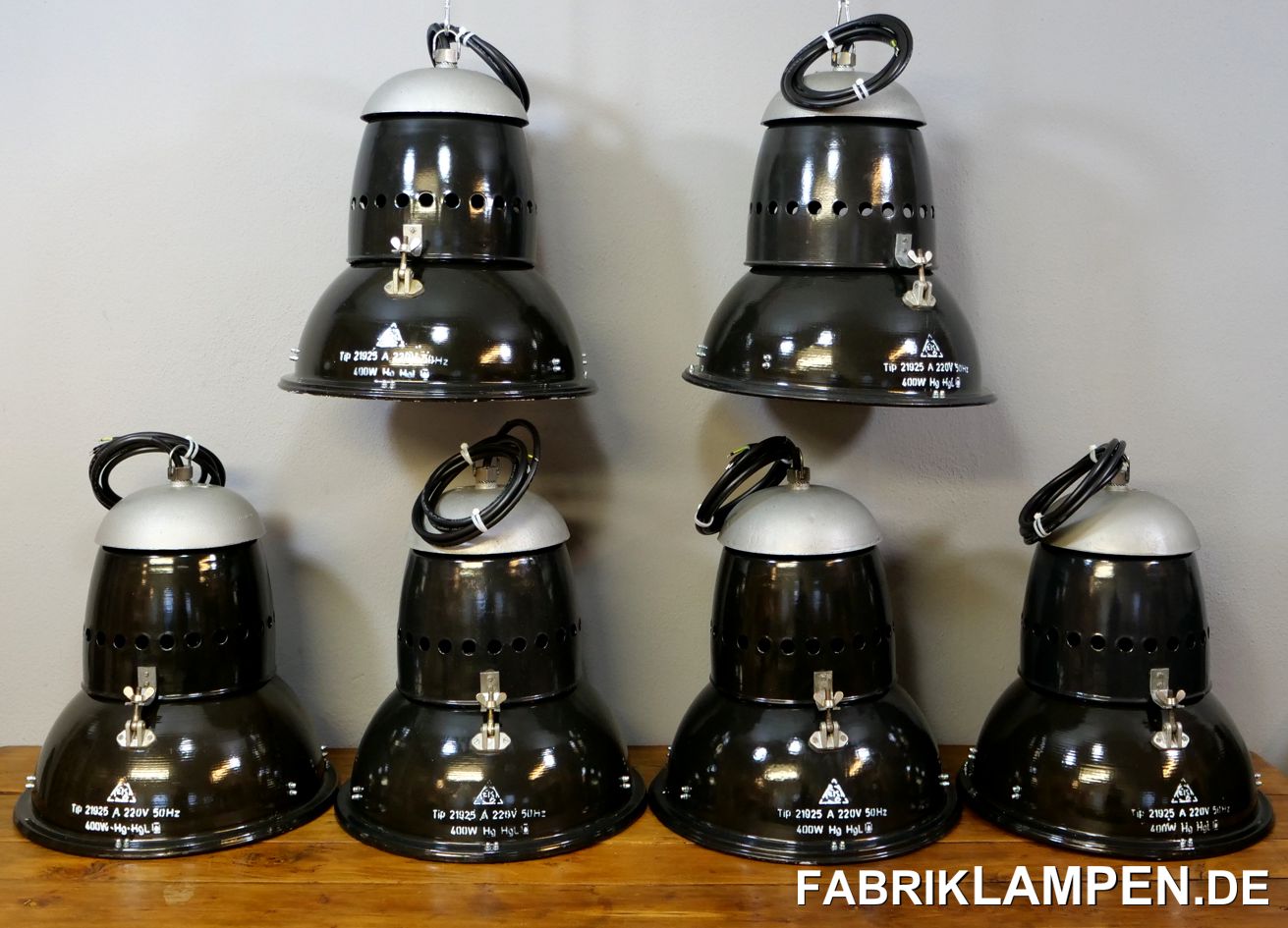 Old black industrial lamps, restored for an office.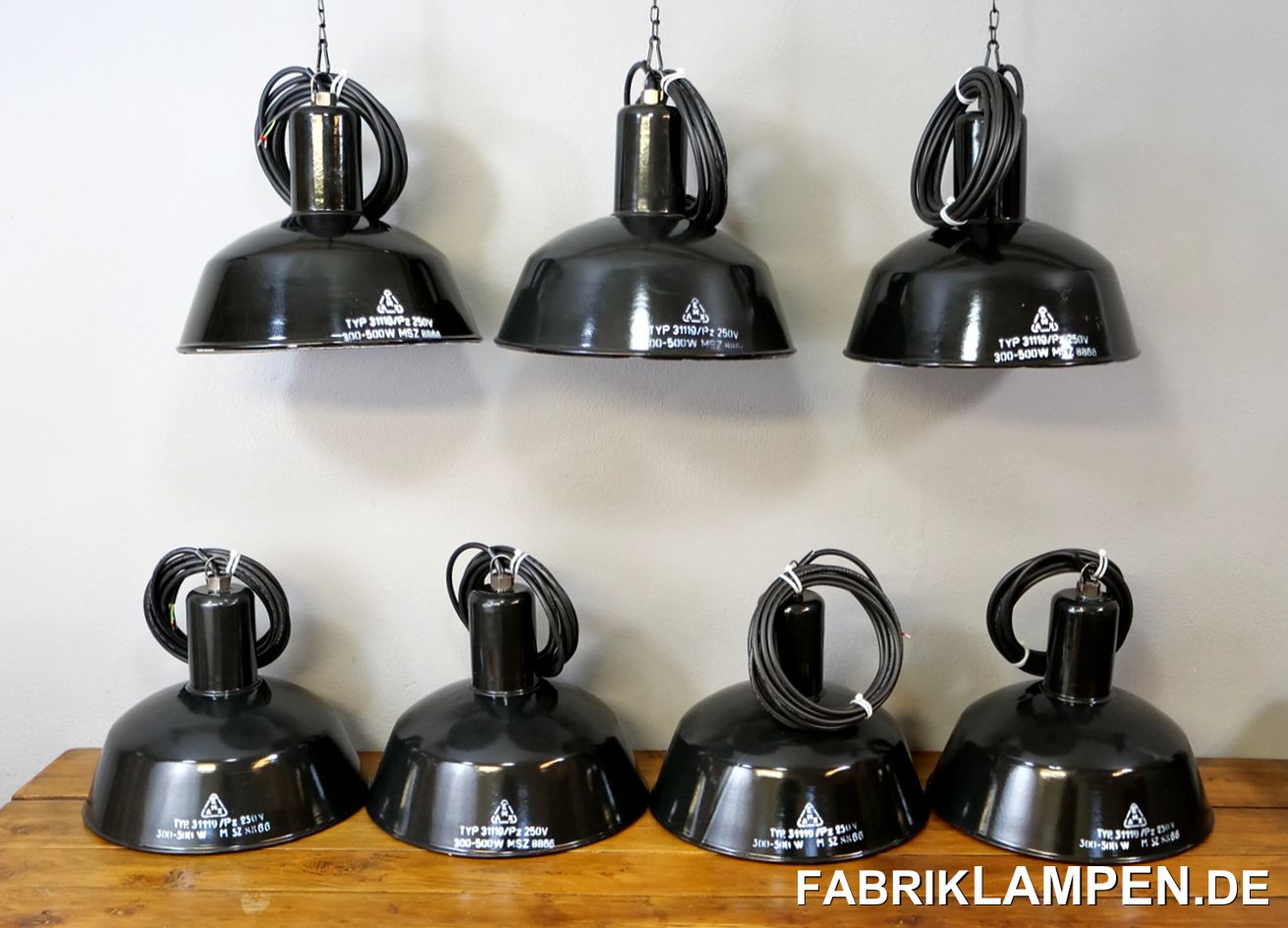 Old industrial lamps with inscription, after restoration.