Old factory lamps, summer 2021
A lot of things happened in the last months, I took some pictures again.
We have delivered many old industrial lamps for a gastro project in Vienna. Mostly these are our Cervus lamps. The lamps exist mostly in blue/grey-blue and in white, in two dimensions. For this project we supplied white and blue lamps, the latter in different shades on purpose – the old lamps look much better and more playful this way. Some bunker lamps made of aluminum were delivered too.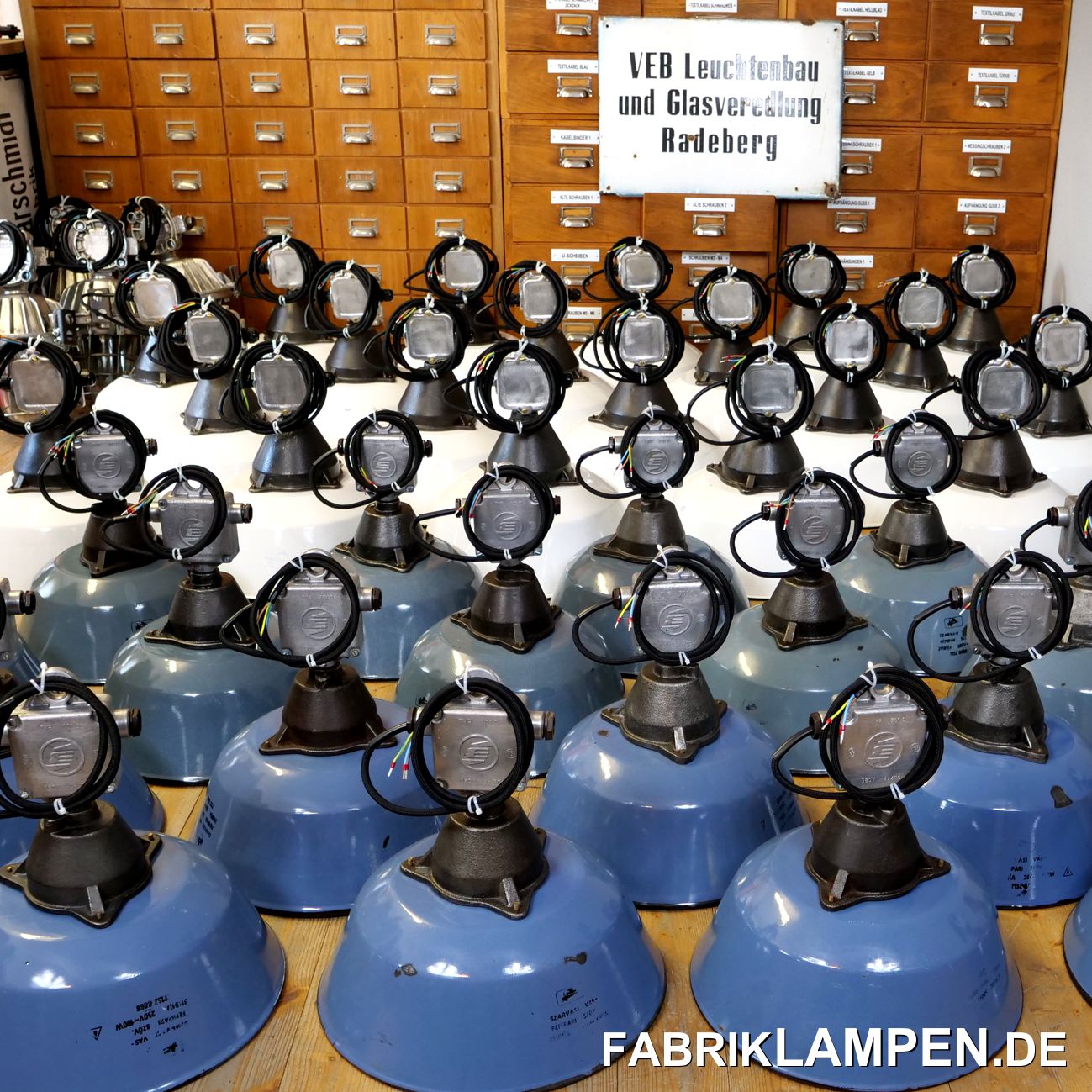 The cast iron heads have been refurbished and preserved, the old aluminum distribution boxes have also been preserved. We mounted the old industrial lamps with black textile cable.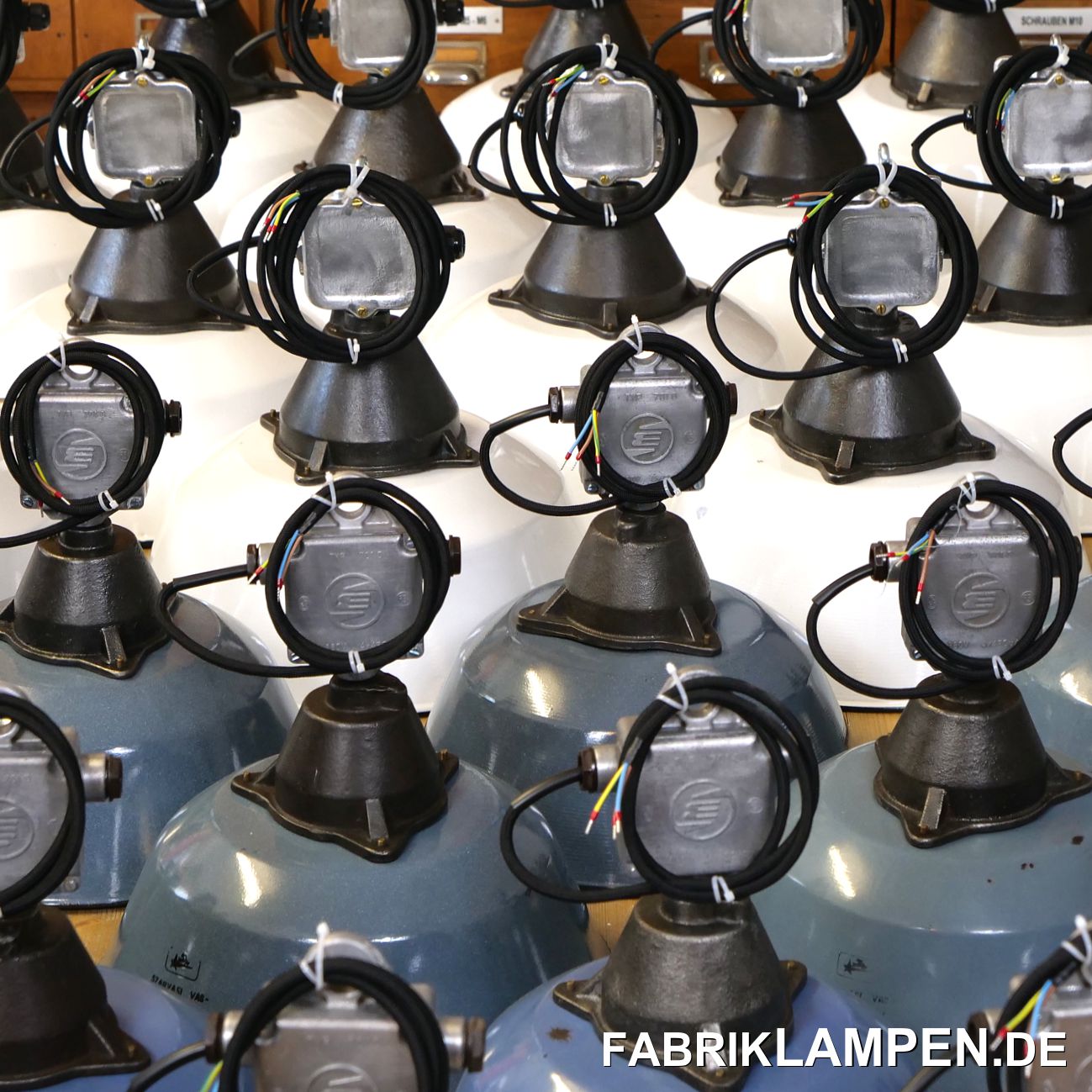 We packed the lamps safely in boxes and delivered them with a direct delivery by forwarding company to Vienna.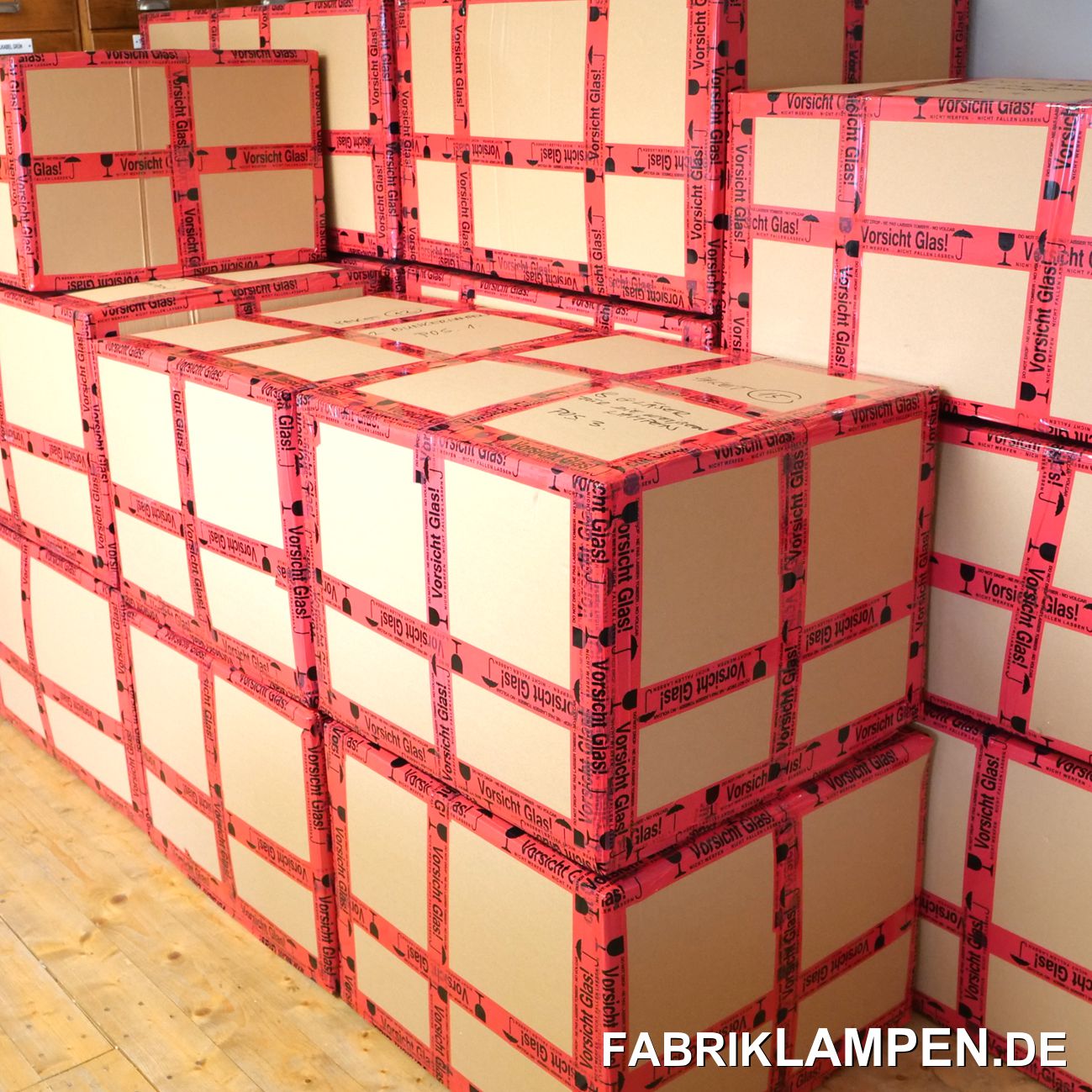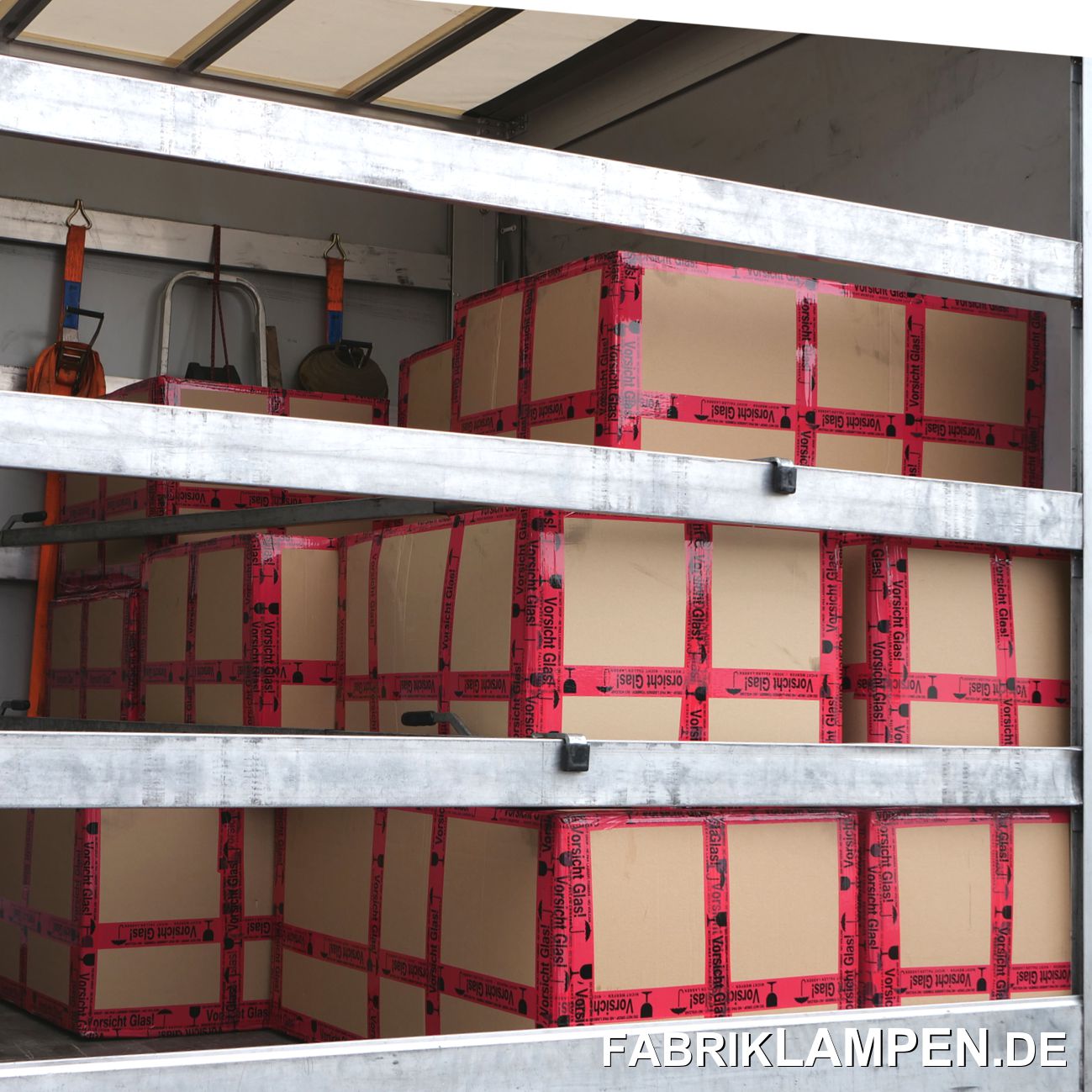 Of course we also buy many lamps, we found these old black factory lamps in Munich. They were hanging in a building at BMW in the Bavarian capital, which has been demolished. An engineer bought it locally, we were able to purchase the lamps from him. The lamps are decently dirty (the building was empty for a long time), but under the dust and paint residues they are very well preserved. They are from the 1930-ies – in this form and number they are hard to find today. After restoration they will also come to our site, we have already restored and delivered 4 of them for a textile museum.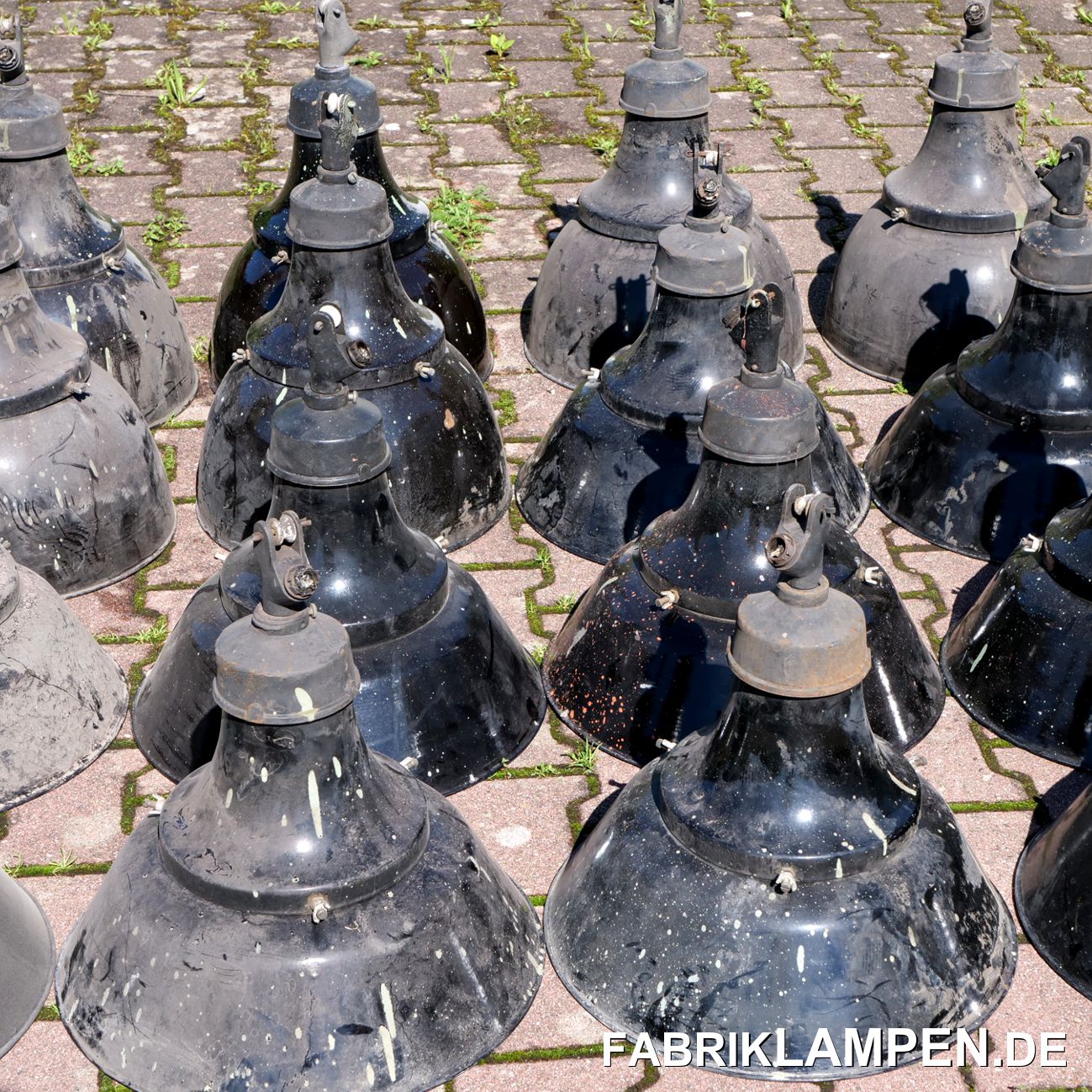 All lamps that arrive I do not photograph, but some interesting items I always like. Here is a group of green industrial lamps. In front are classic enamel lamps in various shades of green, the diameter is 31 cm. The factory lamps have the manufacturer's logo and technical information, as often, in the enamel. The diameter of these industrial lamps is 31 cm. In the back rows you can see old bunker lamps, which also have green enamel shades. These lamps are rather rare in color. They have the classic cast iron housing, glass and grid and are very attractive with these really nice green enamel shades. The preservation is excellent on these lamps as well.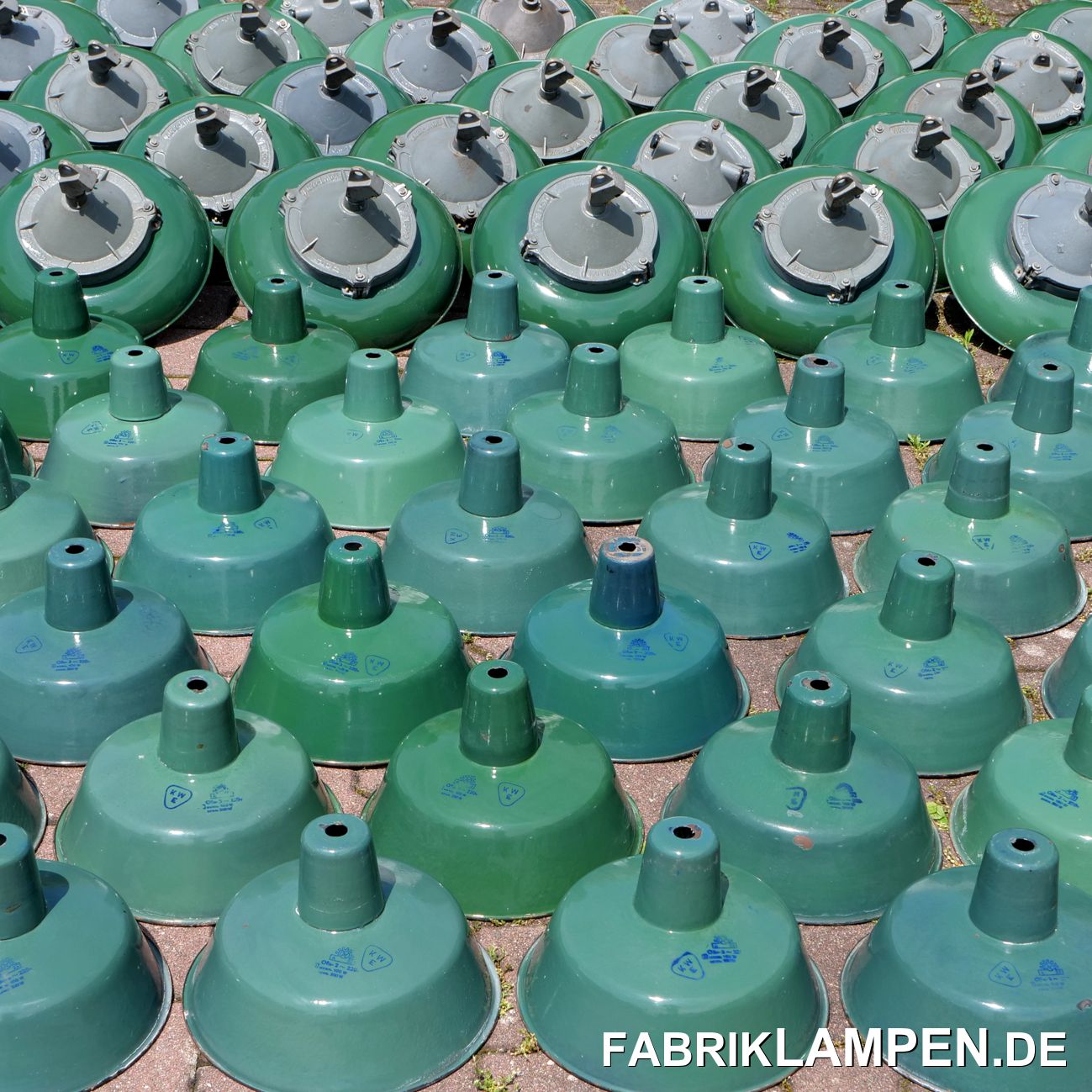 Published on 27.08.2021