Easter 2021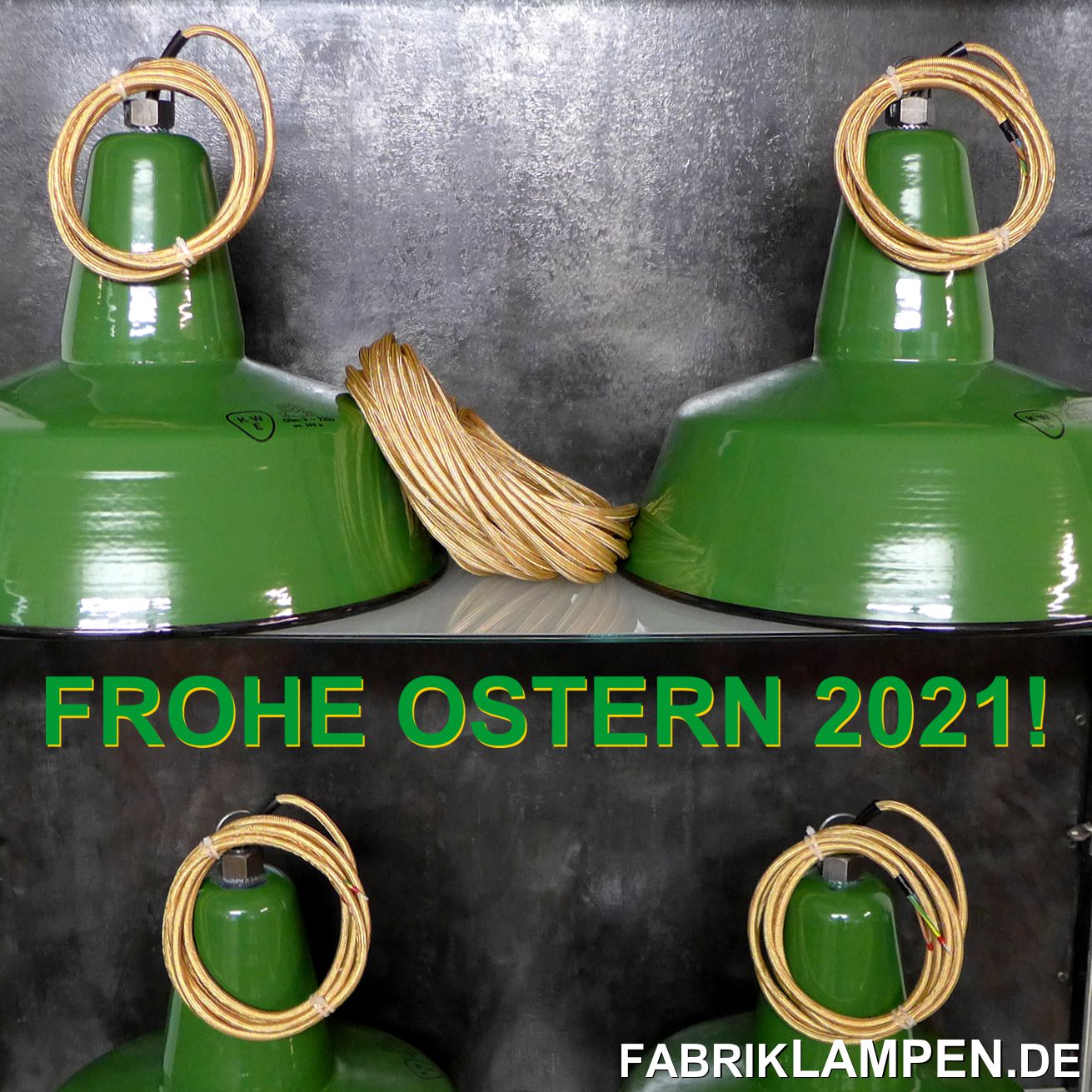 We wish our visitors and customers a happy Easter!
Today we packed two lots, these will be dispatched on Tuesday after the holidays.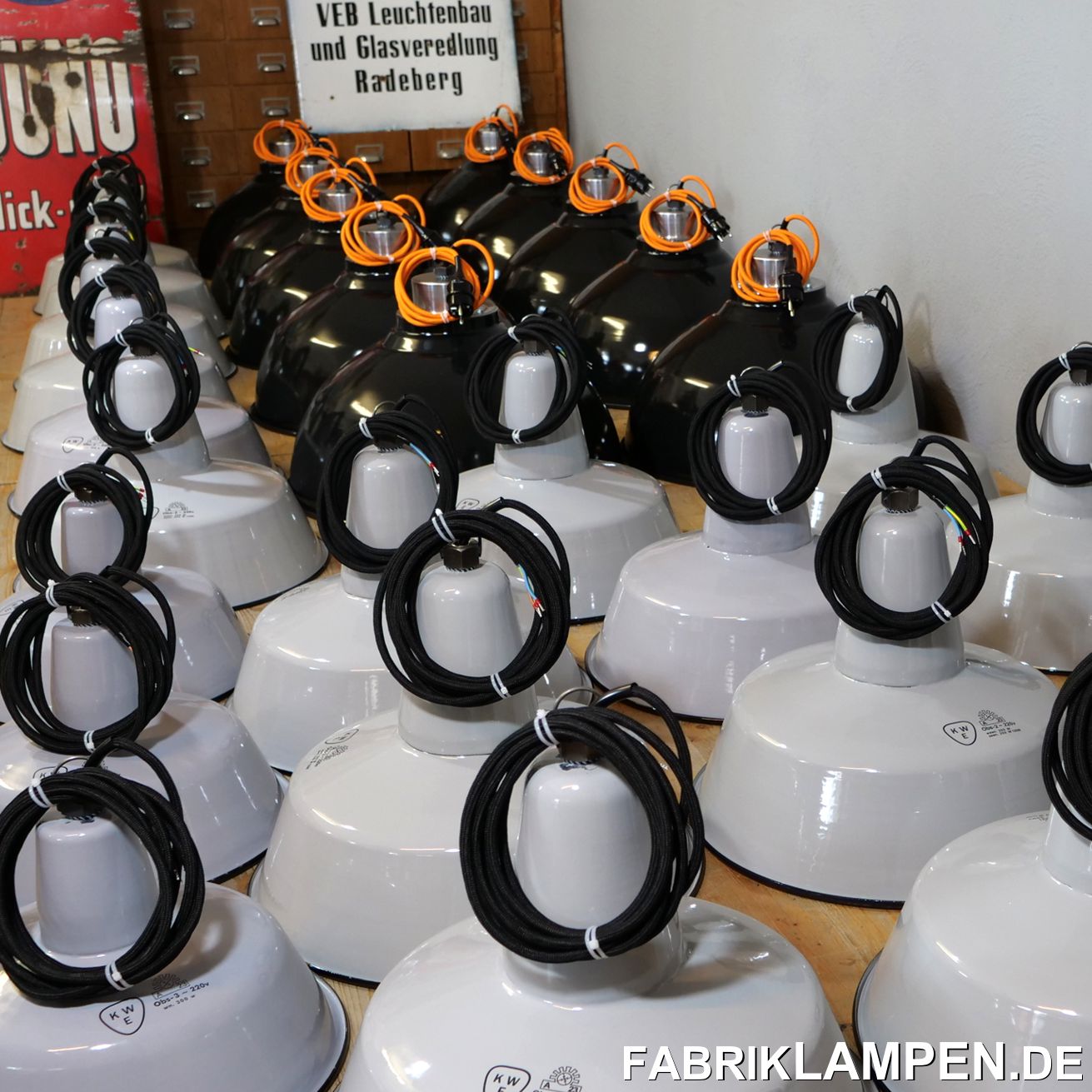 There are 20 light gray enamel lamps for a manufacture in Bavaria and 10 large black factory lamps for an architecture office in Darmstadt. We installed the light gray industrial lamps with a black textile cable.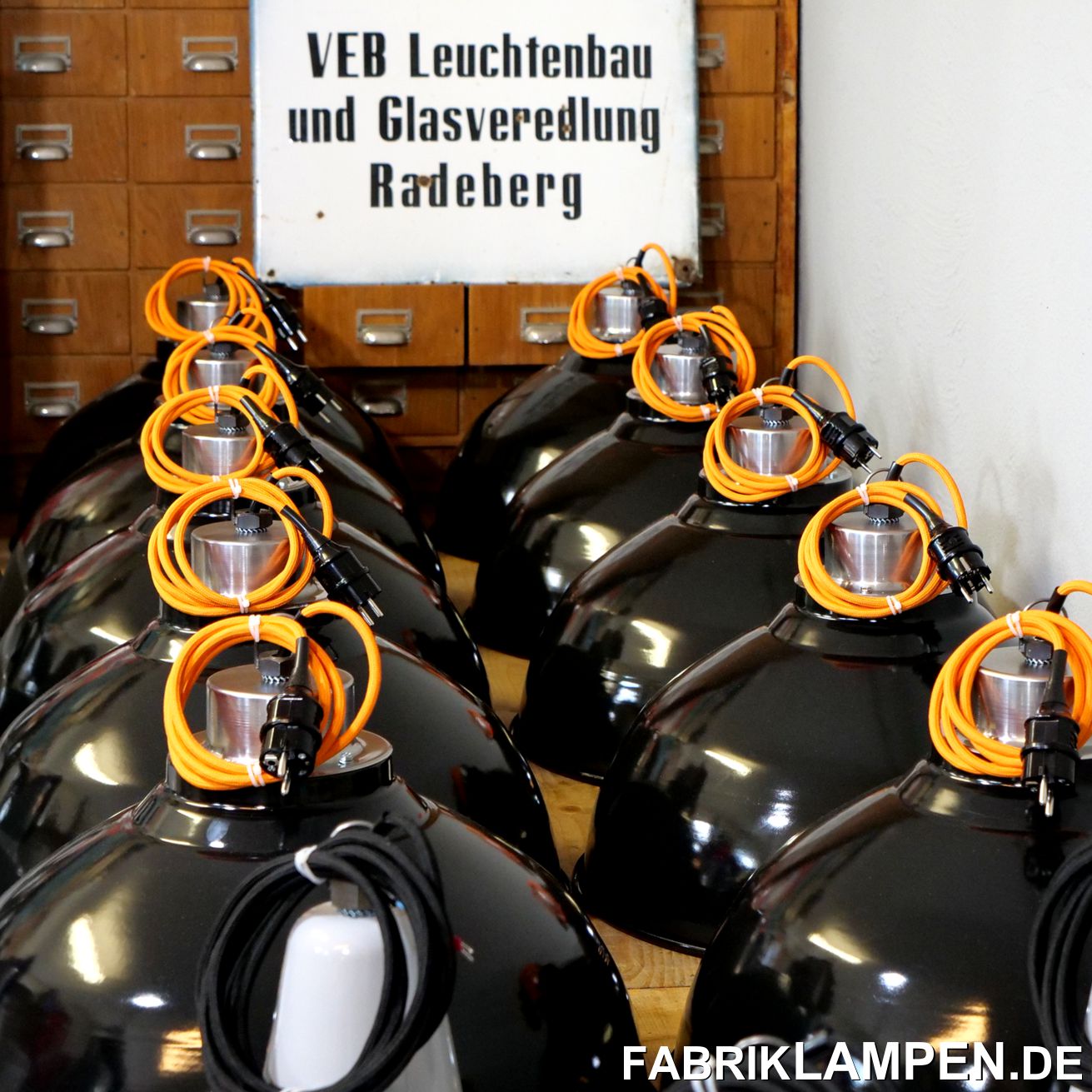 The 10 large factory lamps have been equipped with an orange textile cable and a Schuko plug at the customer's request.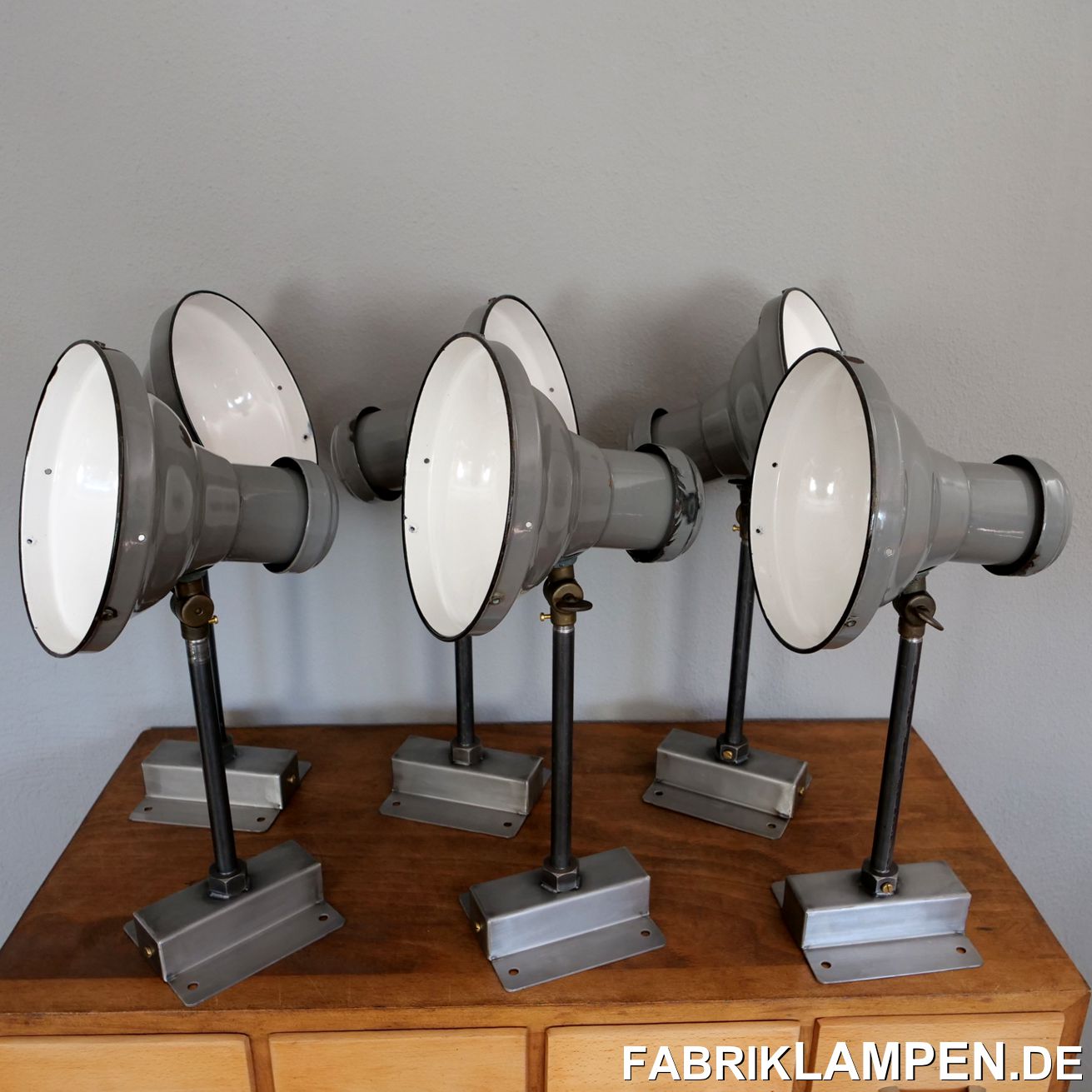 Another picture from this week: extremely rare enamel lamps from BESEG. Finding six identical exemplars of it is not common. We have fitted the lamps with new fixings. They serve as ceiling lighting for a regular customer in Switzerland.
Published on 03.04.2021