Spring 2021
The first months of the year passed very quickly, we worked very hard. We have supplied a lot of old lamps and seating furniture for private customers as well as for projects.
A post for a customer in Switzerland. The various blue factory lamps dominate, the very large enamel lamps with a cast iron top are interesting. In this size (diameter 52 cm) they are rather rare.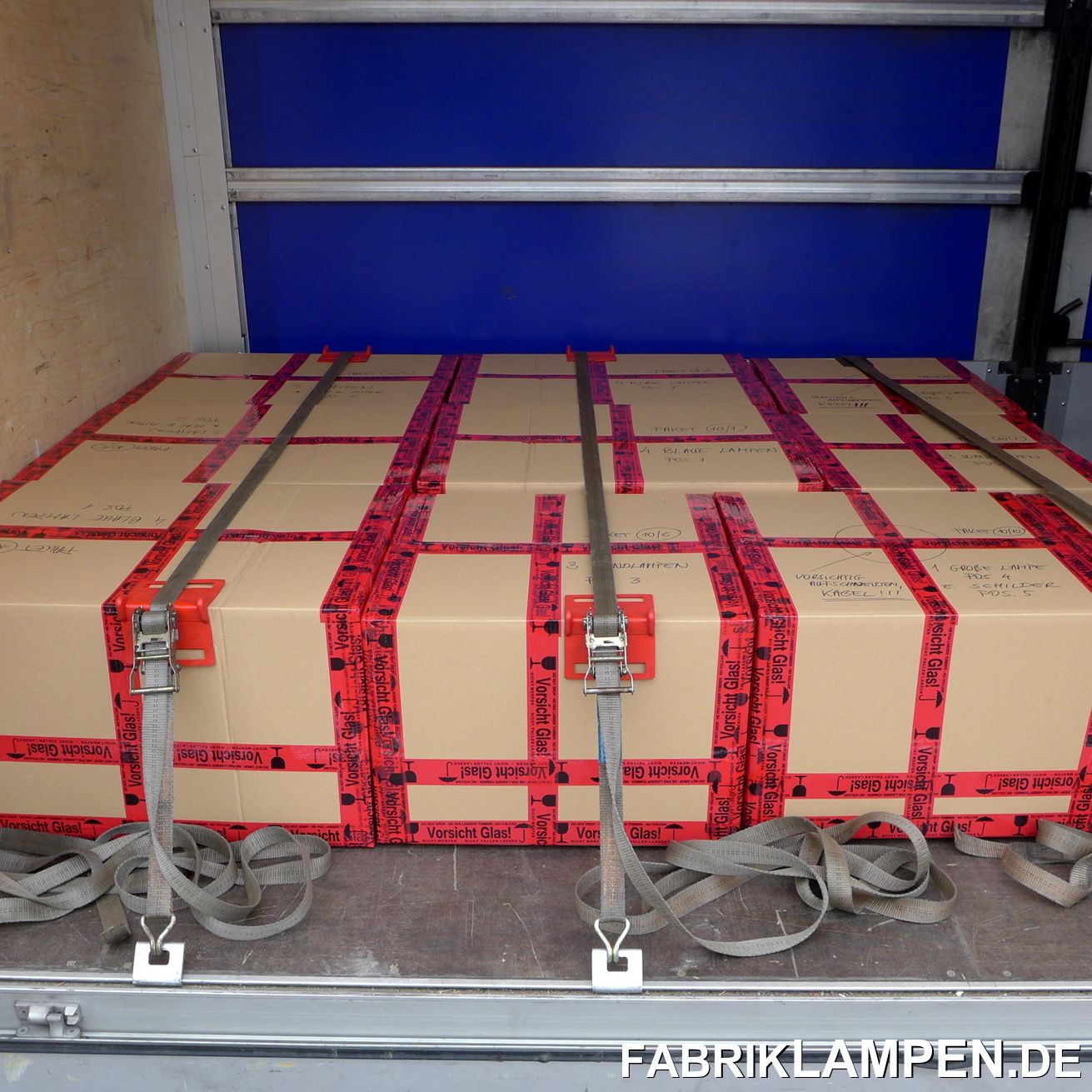 … and so the industrial lamps went on their way, with a direct delivery to Switzerland.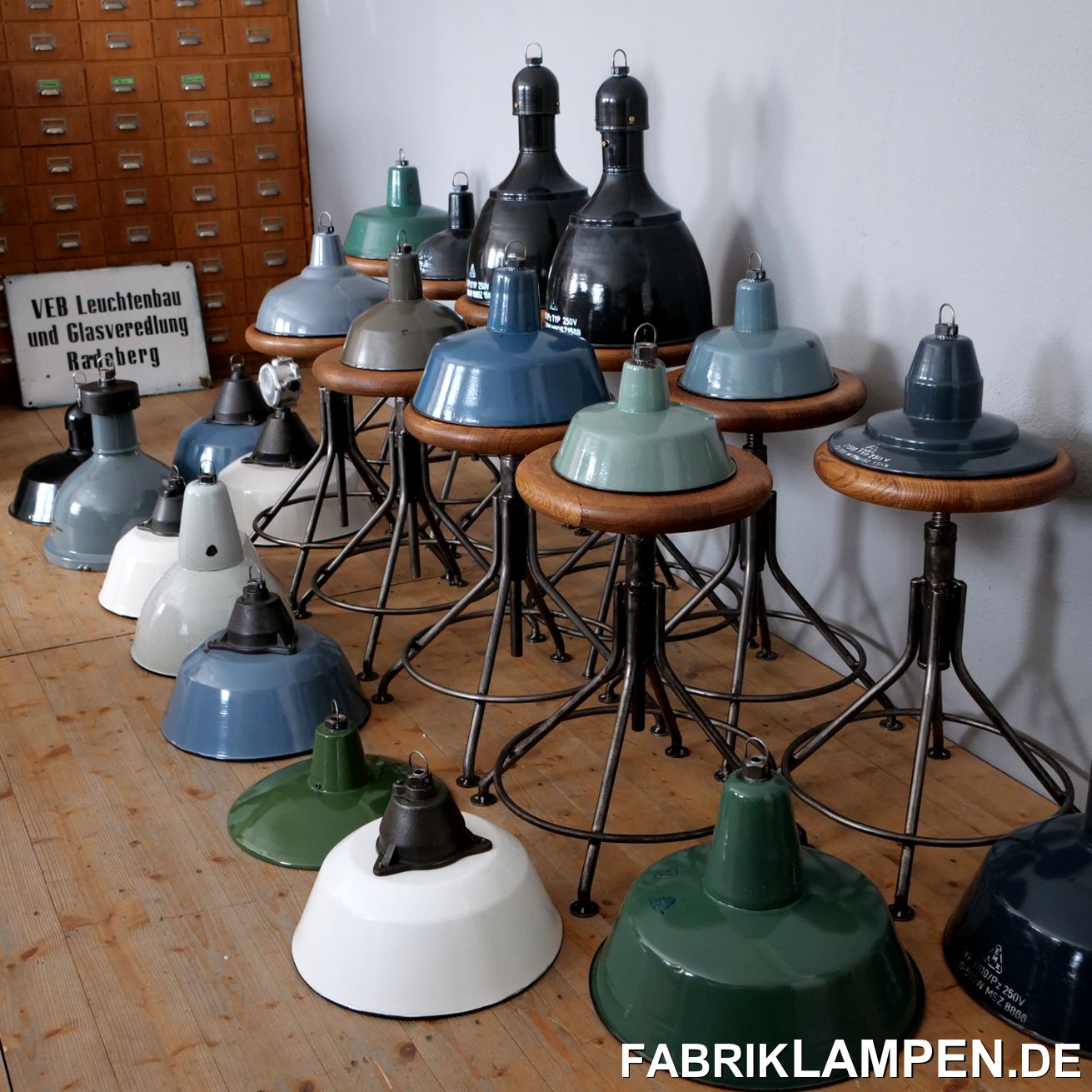 Another group of old color lamps, this time for the Bärner Brocki. 10 old stools with new oak seats were also included. The concept here was to support the lighting with different, colored enamel lamps. In this case, the lamps were delivered without wiring, we supplied the 200 meters of textile cable for installation separately.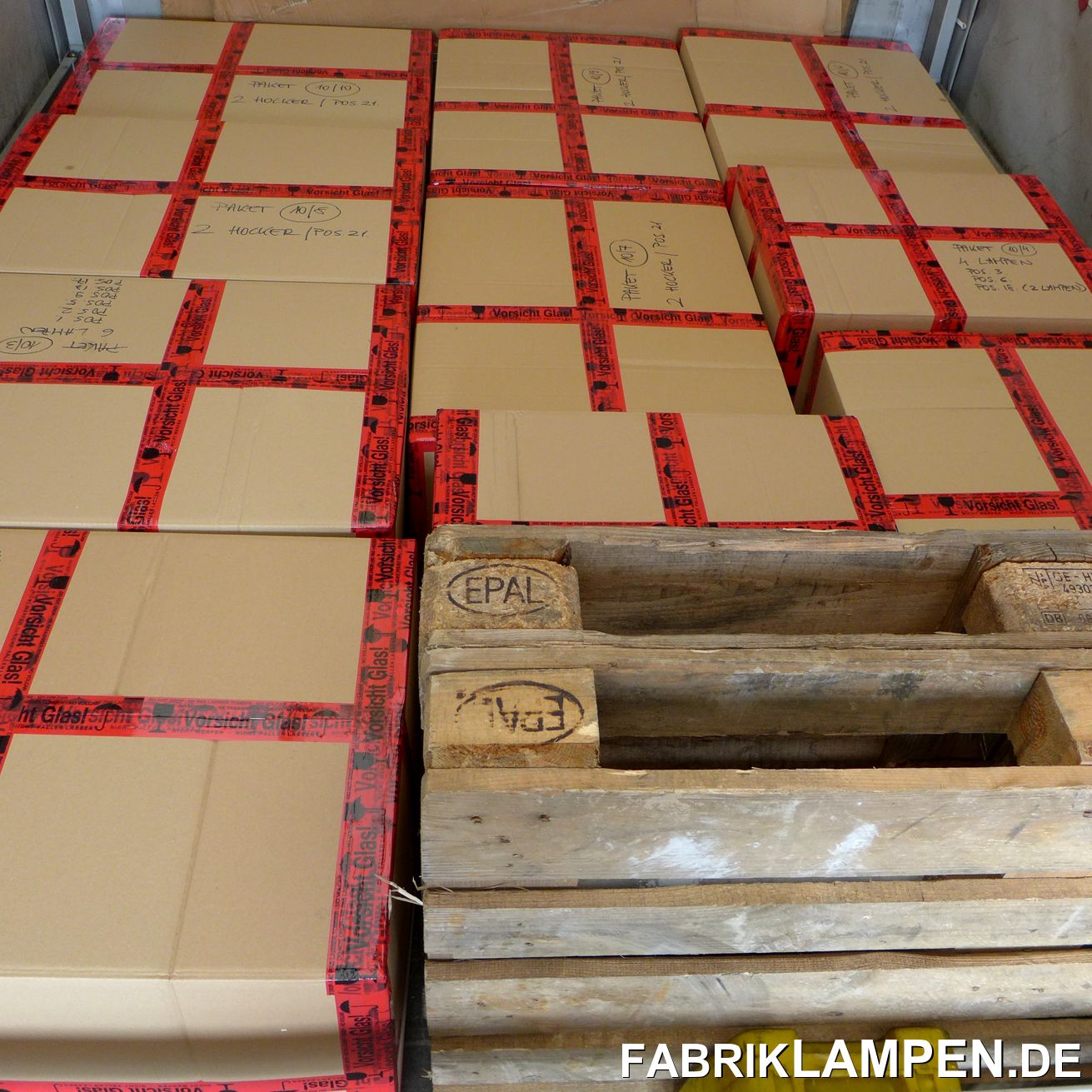 This order was again transported to Switzerland with a direct trip.
This larger group of old industrial lamps went to Graz for a catering project.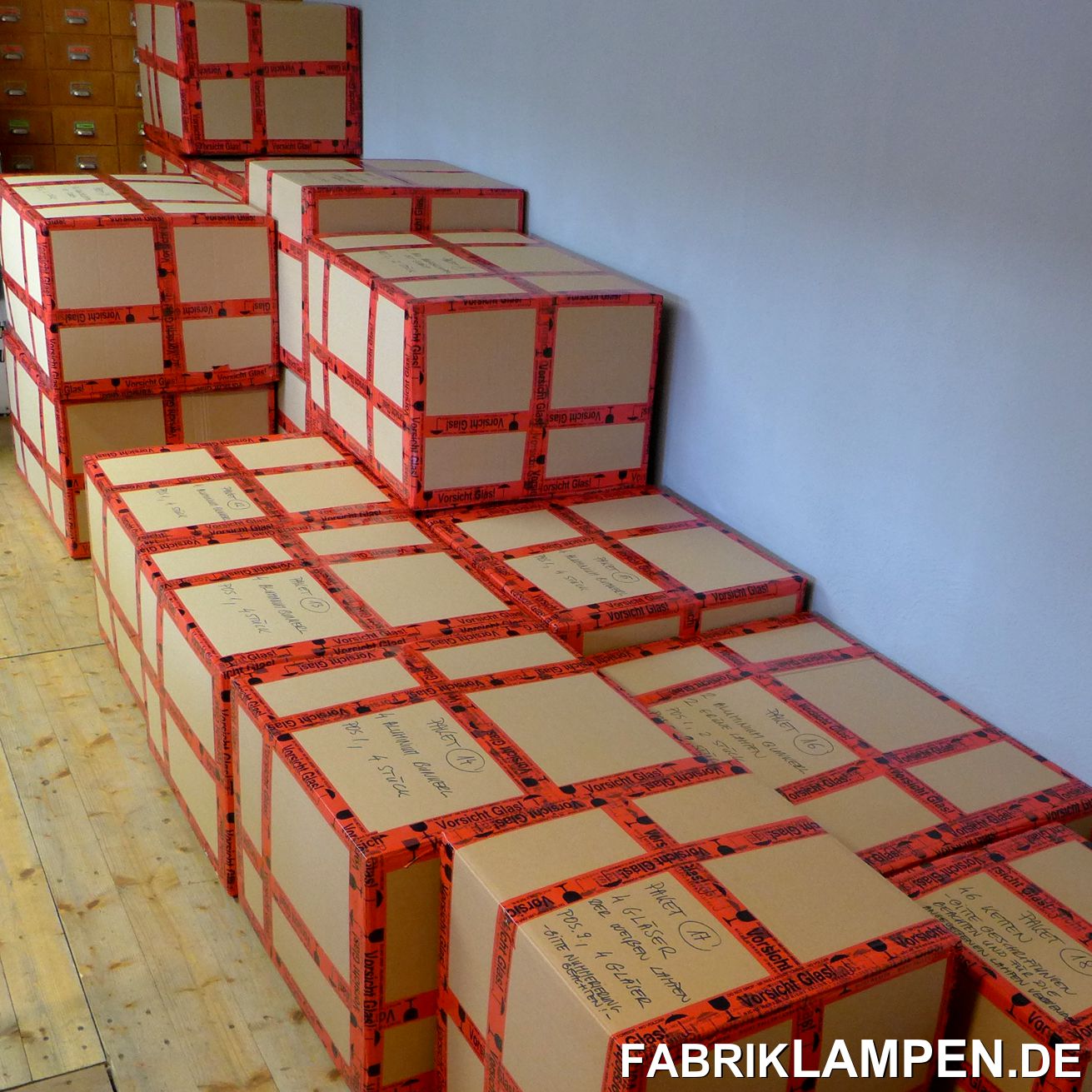 Everything, as always, neatly packaged, again with direct delivery to Graz.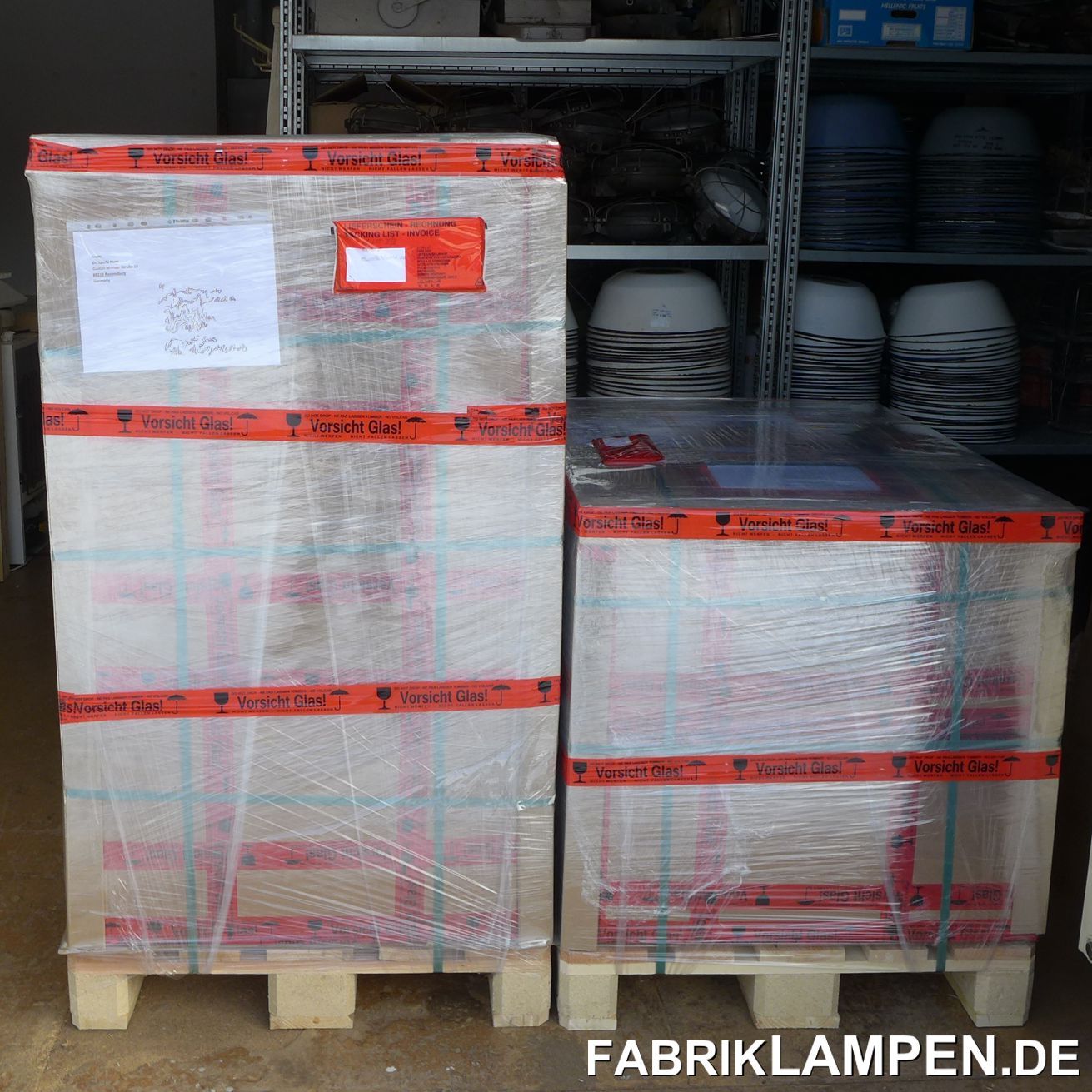 We sent 70 industrial lamps to London on these two pallets. After the premier, I will reveal which old factory lamps are in the boxes and for which project they are used.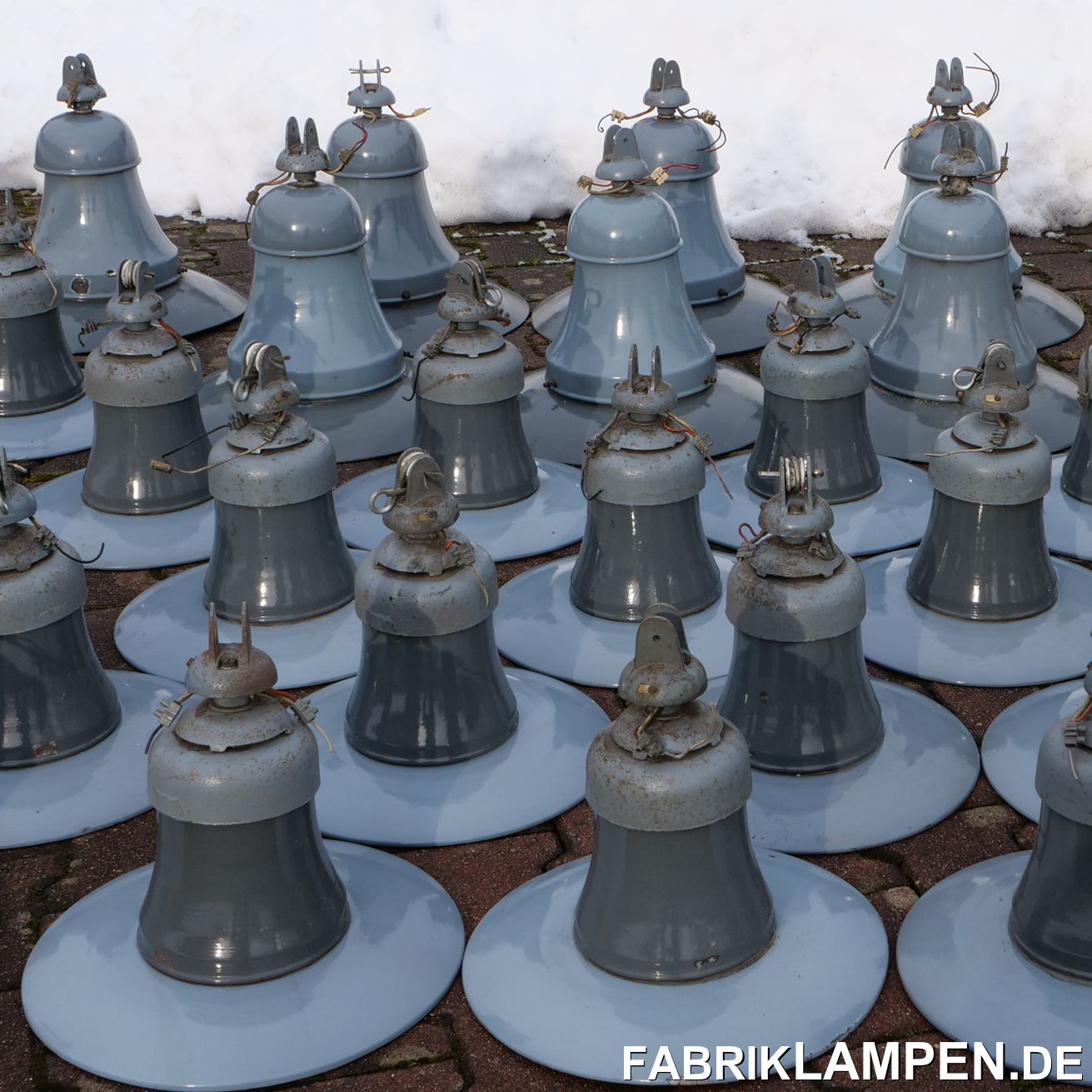 Of course we buy the old factory lamps just as diligently as we deliver them. Here we have an interesting lot of very rare enamel lamps. We have been able to buy more than 40 examples of this industrial lamp. The lamps are in excellent condition. At that time, these lamps were also made in two sizes; we have both versions in stock.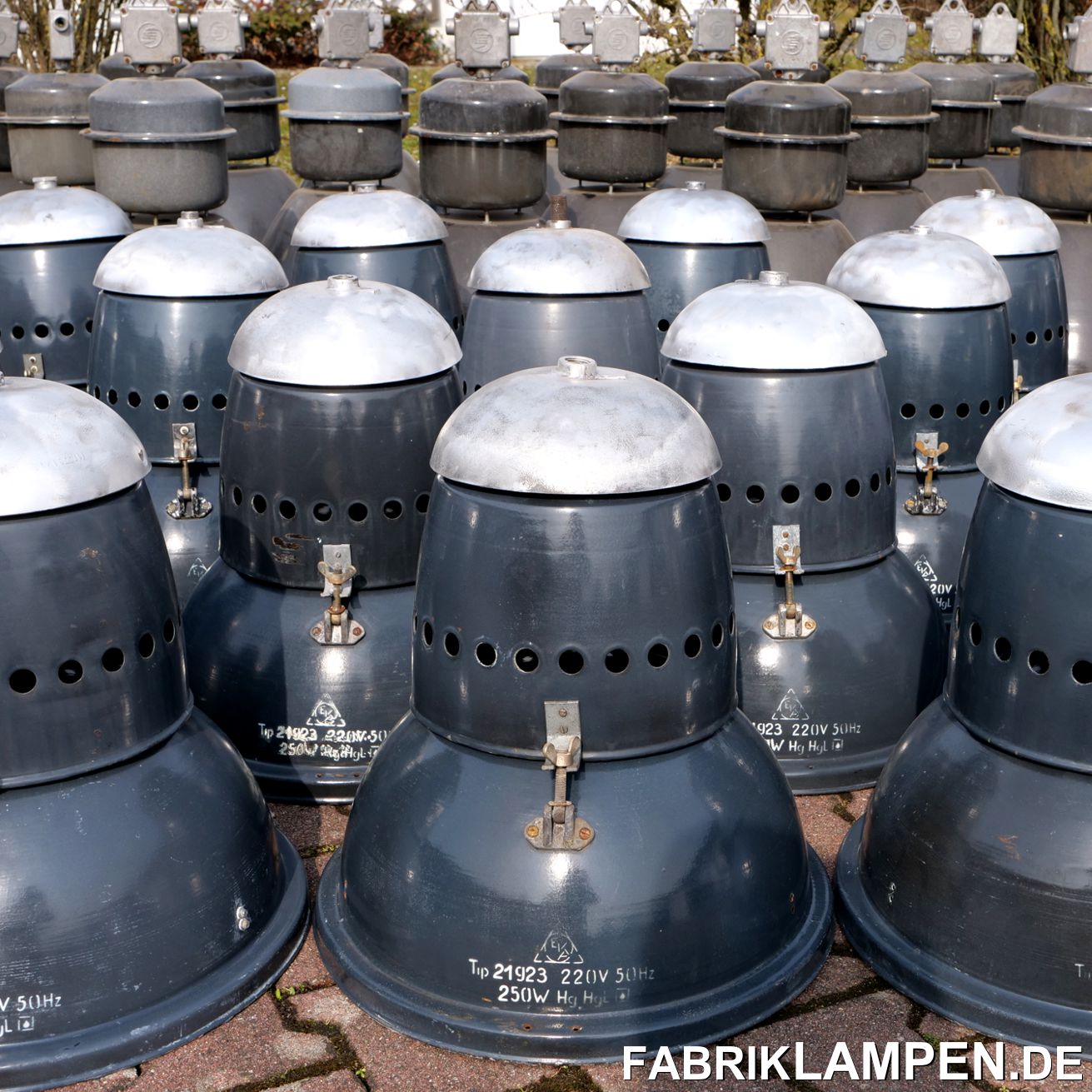 Another group of lamps that is not common: we recently bought over 30 of the rare blue-gray industrial lamps, they are still awaiting restoration. In the background you can see the classic large enamel lamps, which were very common at the time.
Published on 02.04.2021