Christmas 2020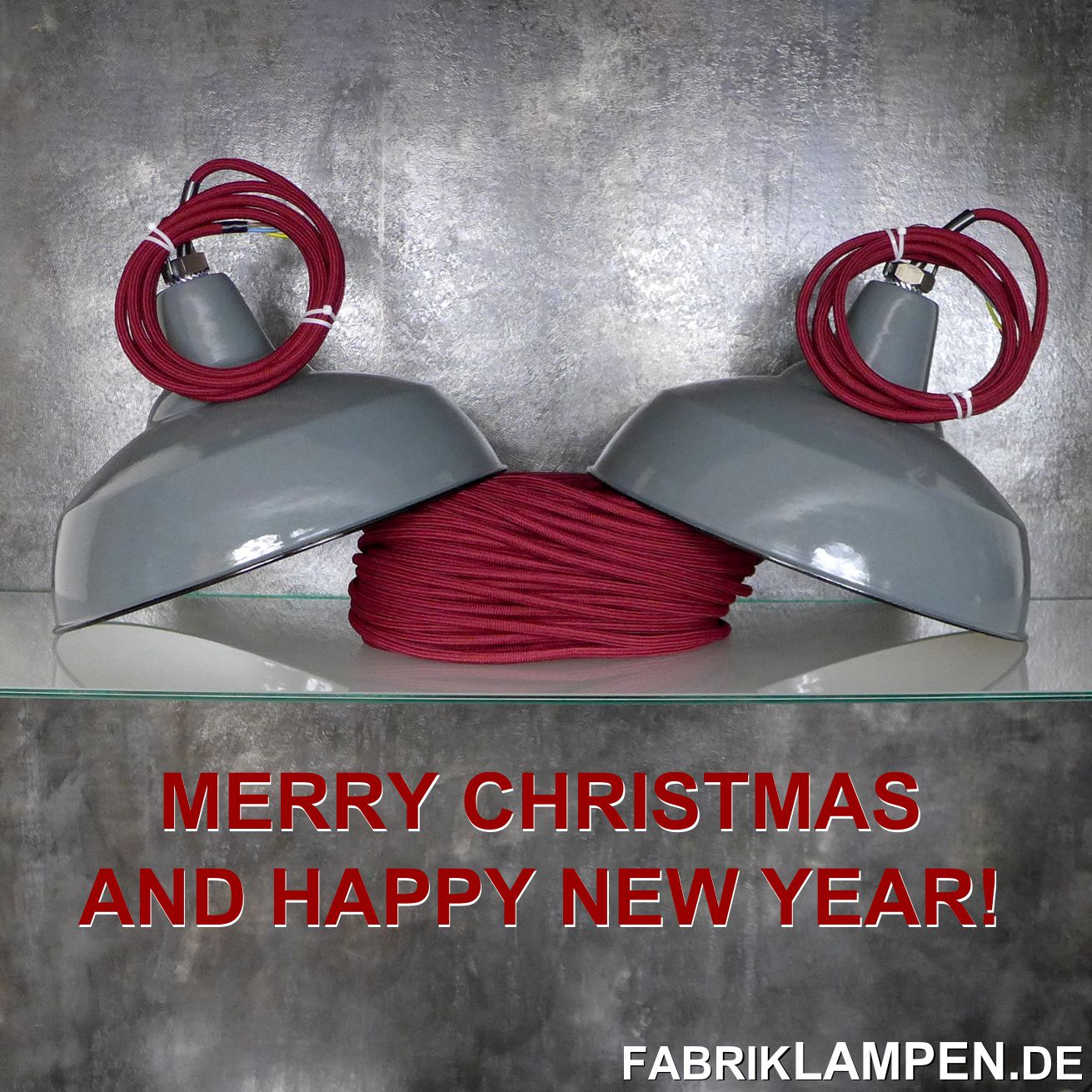 After an eventful year and a lot of work, we are taking company holidays for the last days of the year. We wish our visitors and customers Merry Christmas 2020 and a Happy New Year 2021!
We have also worked hard in the last few weeks, delivering many lamps for projects and private customers. Of course, some deliveries with old industrial lamps have also arrived.
The white factory lamps
A classic group of white enamel lamps with cast iron tops. Here, the cast iron parts have already been refurbished and preserved, but the lamps have not yet been assembled and electrified. These lamps exist in two sizes (diameter 36 and 41 cm), we also have many original glasses and some of the old aluminum distribution boxes in our stock. We can also mount these old factory lamps with tubular steel suspension. We have approx. 150 pieces of the type currently in stock.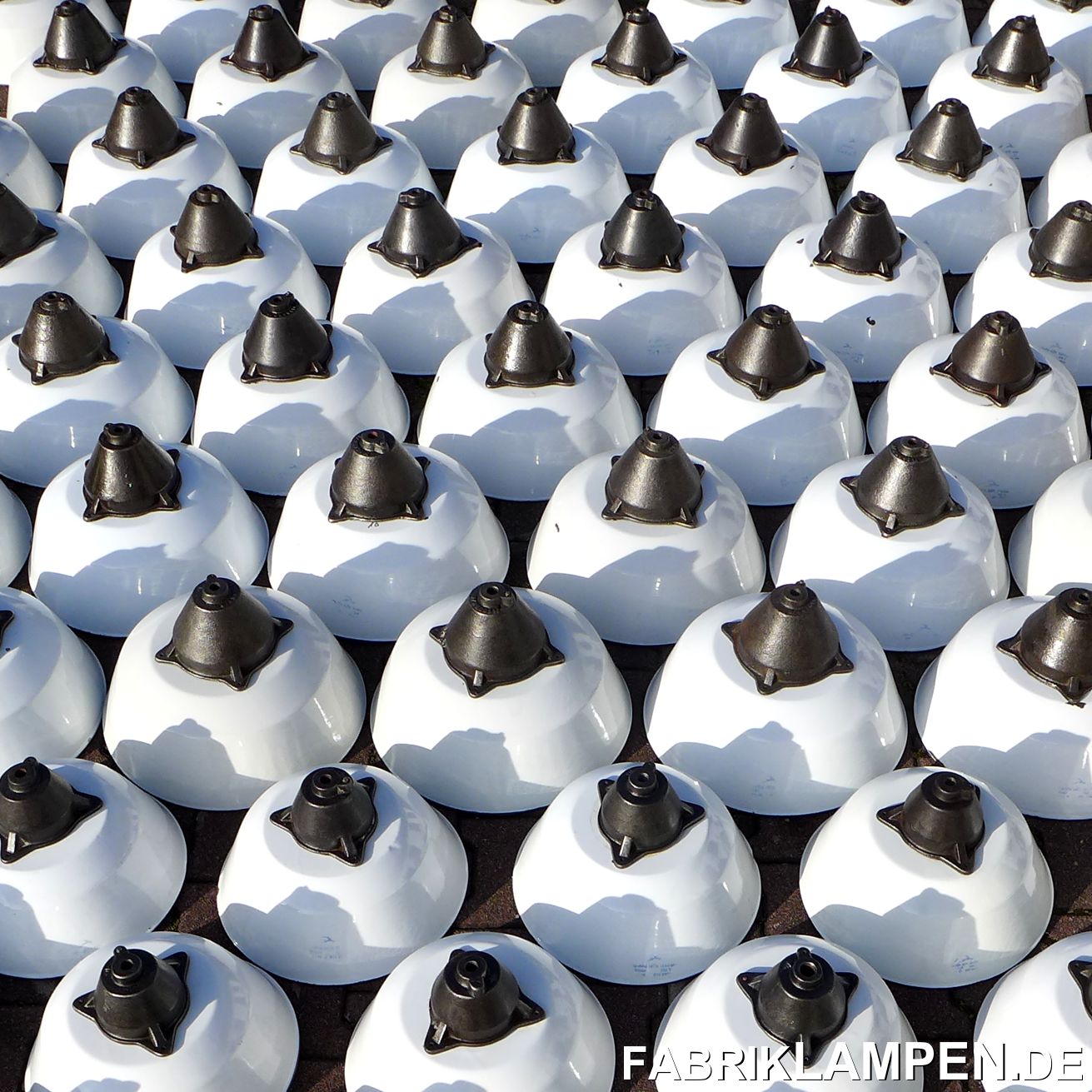 The black enamel lamps
This group of old black industrial lamps, which is becoming increasingly rare, has also recently arrived. Classic, three-part shape, beautiful manufacturer hallmark in the enamel, unmistakable patina of the old, original factory lamps. In the picture they are all still as found, uncleaned. We currently have around 60 pieces of this type in stock.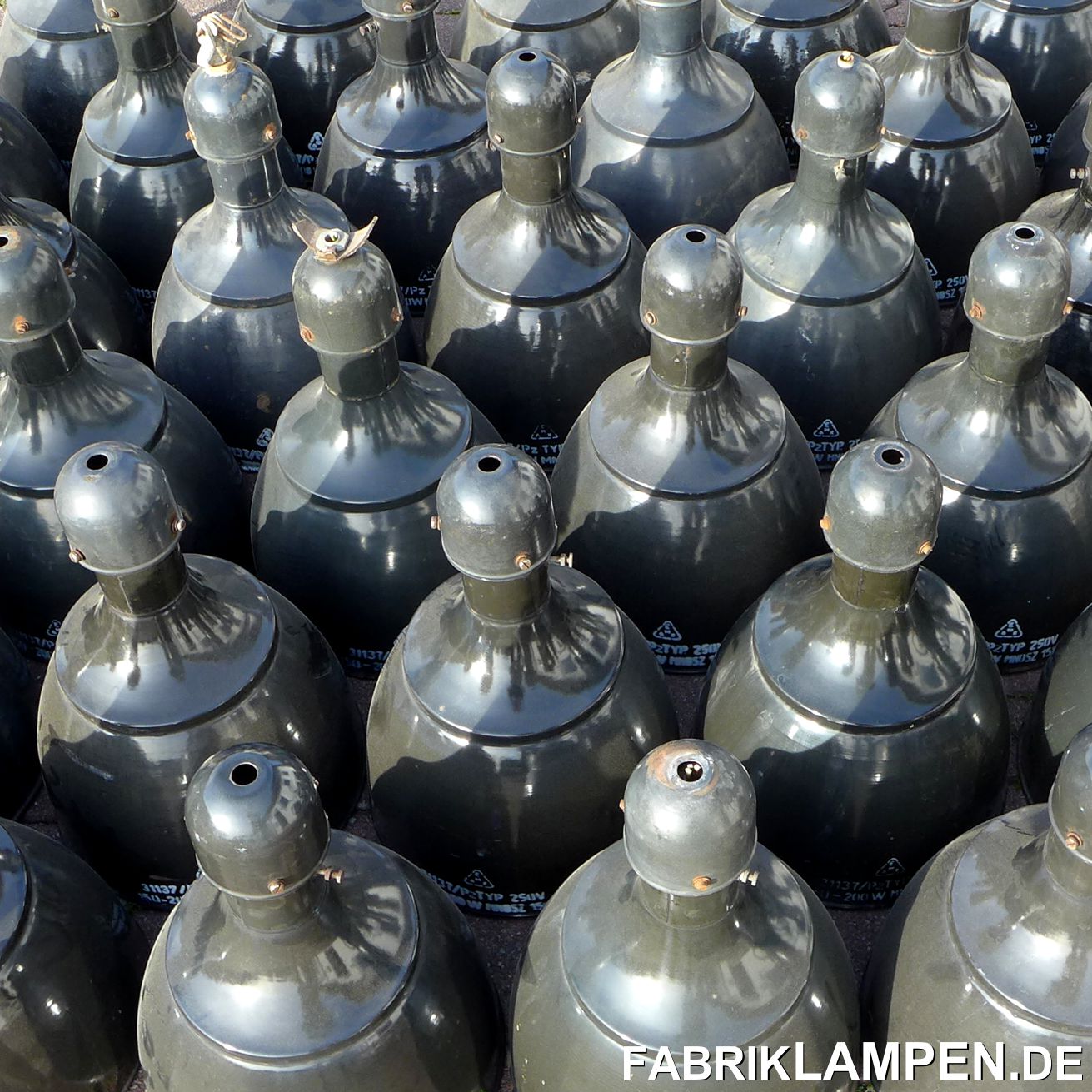 Published on 22.12.2020